How do you feel about Disney rebooting the Star Wars franchise?
Every week, the Vanguard interviews members of the Portland State community in the Park Blocks and asks them a timely question. This week's question:
"How do you feel about Disney rebooting the Star Wars franchise?"
Rich Reece, 36, a post-baccalaureate economics student, finds the rebooting inevitable. "I don't know exactly what their plans are, and I've just read some headlines. I saw the price tag on it was substantial and it seemed like it would've been hard for [George] Lucas to turn down," Reece said. "It's disappointing to see, but it seems like an inevitability due to the amount of money that was thrown at them."
Story Heath-McKee, 18, a freshman criminology major, finds the reboot unnecessary and feels the new movies won't add to the previous installments. "I think the ones they have now should be the only ones they have, because they fit together," Heath-McKee said. "The old movies and the new movies they came out with just click together, and I think they shouldn't have anything else to add to them."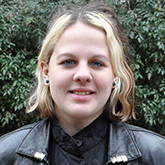 Elizabeth Nichols, 21, a graphic design freshman, strongly detests the rebooting. She's also uncertain about Matthew Vaughn (X-Men: First Class) being considered as the director of the reboot. "I think it's taking away from the originality of it. There are a lot of people who say that it'll be better, but it's only because they don't want Lucas actually directing—but either way, I don't like it," Nichols said.
Sean Mahan, 22, a computer science junior, is skeptical, but is waiting to see the movie before he makes any judgment. "I think Star Wars reached a conclusion, but I can't really judge it until they make a new movie. It was kind of funny watching South Park make fun of it," Mahan said.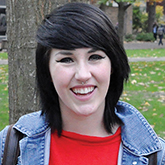 Aleah Stephens, 21, a junior anthropology major, is also skeptical about the rebooting, despite not being a Star Wars fan. "I don't really know if that's a good idea or not. I know a lot of Star Wars fans are upset that it takes the original meaning and sells it out," Stephens said. "I just feel it's not going to have the same message that the first six episodes had, and that a seventh installment is a money-making plot."