Portland State Women's Lacrosse remains undefeated 3-0 in their division after a double-header played on Feb. 23 and 24 at Peter W. Stott Community Field.

Hosting hometown rivals, the University of Portland Pilots, the Vikings didn't let a little hail stop their determination for victory. During the first half, the Vikings controlled the field scoring seven goals to the Pilots' zero. While UP did get a few points in the second half, the Vikings—led by captain Krista Busby—nearly doubled their lead, sinking the Pilots for the second straight time this season.

Midfielder Lexi Catton's speed and determination on the field as well as her skillful draw control also contributed to the team's triumph.

The team played strong defense and controlled the ball a disproportionate amount of the time, Catton said. "This allowed us to control the game and keep our players fresh as well as dominating the scoring."

The Central Washington University Wildcats pounced at the chance to scrim with the Vikings but were put down in a fiery showdown that saw yellow cards issued to both teams. The Wildcats scored a total of seven points to the Vikings 14, with top scores from Busby, midfielder Ellen Carpenter and attacker Maddy Blair.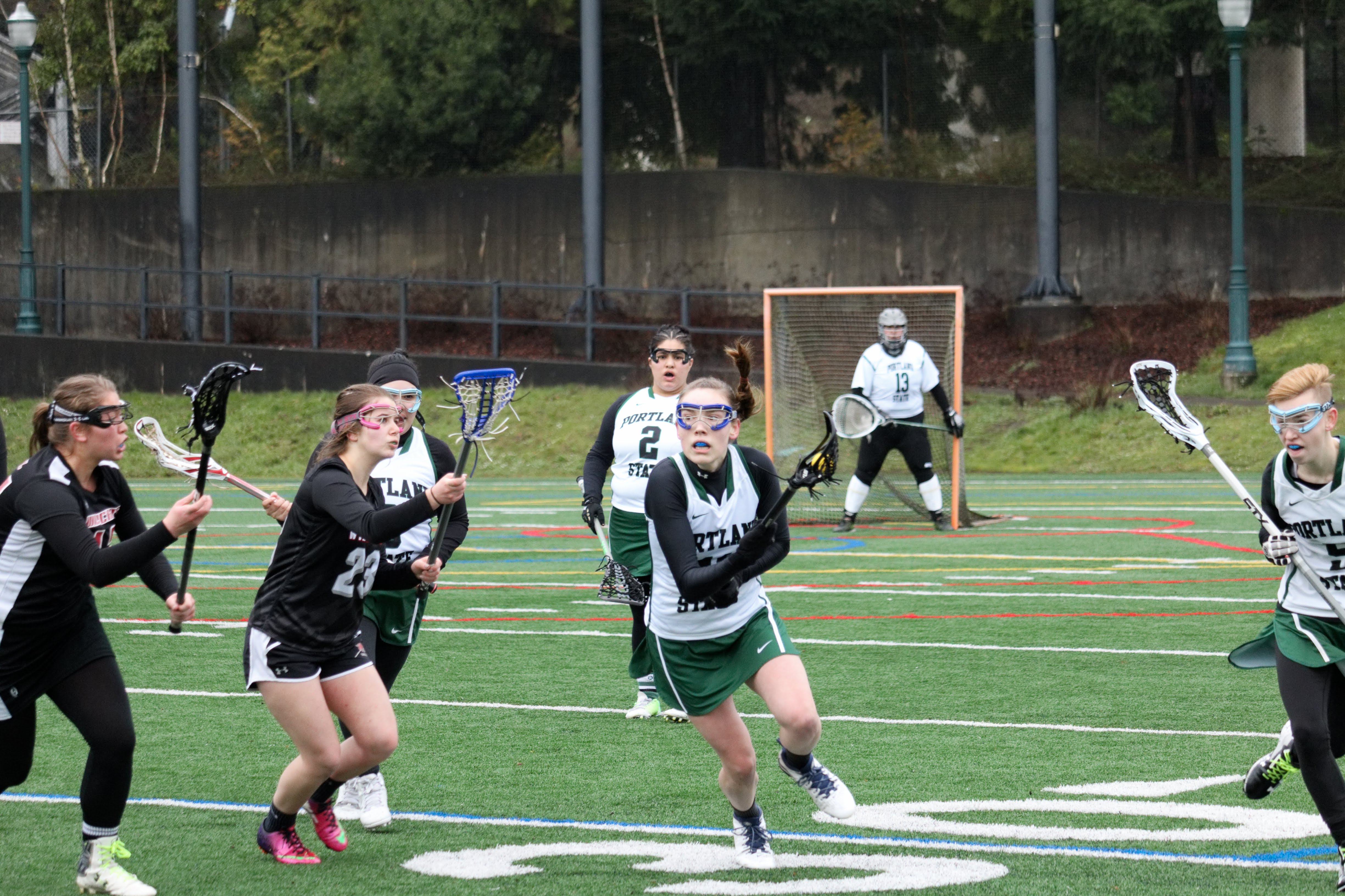 Carpenter, an earlier scorer in both matches, attributes the team's success to a strong defense.

"If the other team can never get the ball, they can't score—and we know that," she said. "Our defense worked so well together today, and our goalies had some awesome saves."

Despite the cold, gray Portland weather, the Vikings came with a great deal of energy and a will to win.

"All of us have forged a really strong bond with each other which I think is what sets us apart from other teams," Busby said. "Lacrosse is a team sport above all else. It's impossible to win if everyone is playing as individuals."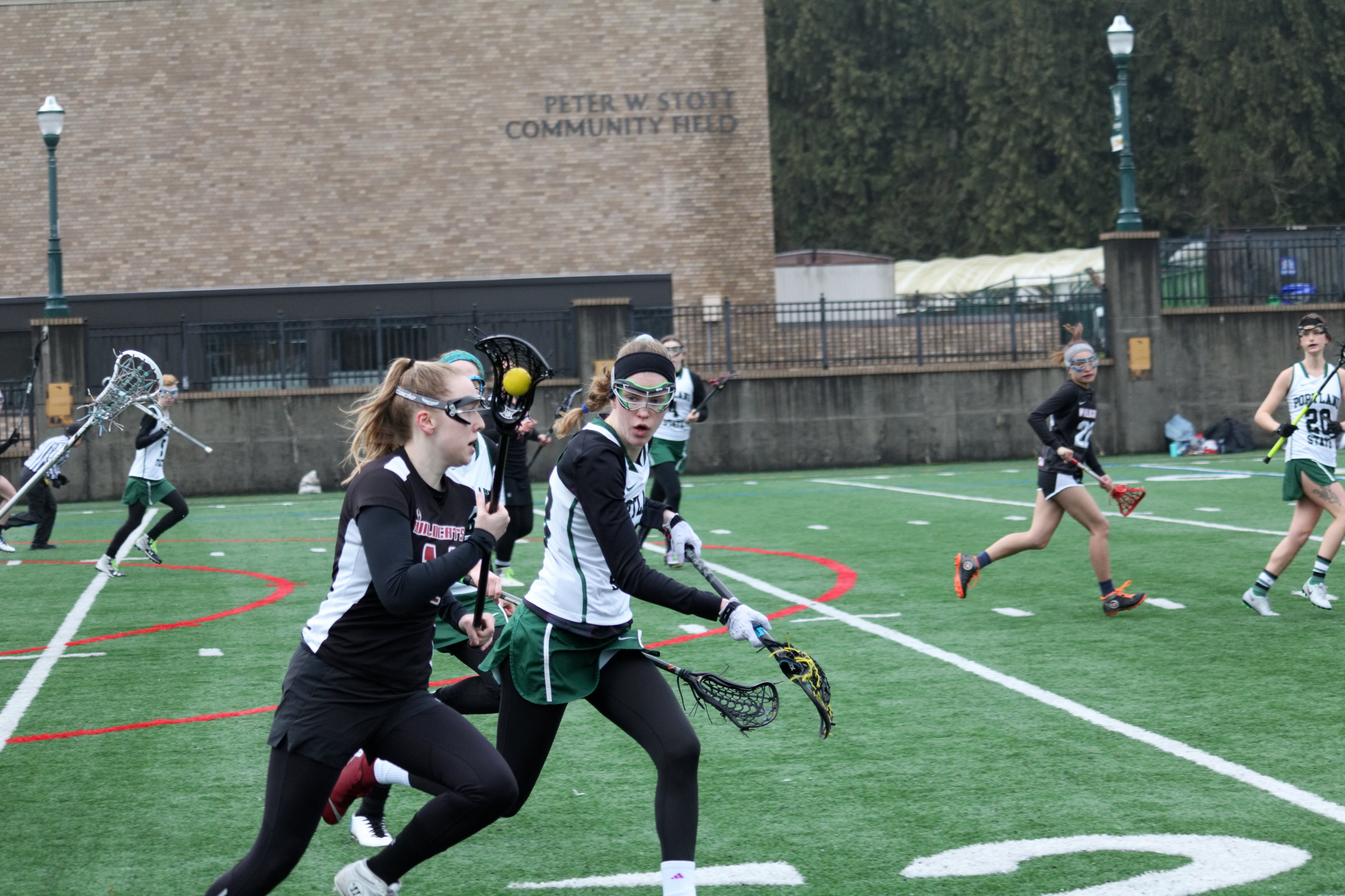 Vikings head coach Megan McGinnis agrees and has developed a holistic method of coaching.

"Think of ecosystem biodiversity," McGinnis said. "The most resilient ecosystems are those that are rich in biodiversity. Holistic training is diverse [and] we are able to bring in a deeper sense of diversity which leads to a resilient team."

"I hope to be able to help these players look at this game differently," she said. "I want them to see how a yoga class or a dance class can help them grow as players and as a team. My approach has to do with self-care. I'm hoping this style not just makes them stronger players and a stronger team, but makes them stronger students as well."

McGinnis' coaching, strong leadership from the team captains and the team's raw skill and determination all but assures Portland State's return to the division championship.

The Vikings are scheduled to play Seattle and Pacific Lutheran during another doubleheader scheduled for March 9 and 10.