Maybe you're not returning home. Maybe you've managed to score a seat at your friend's house. Or maybe you're graced with a decent sized dining room. It's Friendsgiving. The best goddamn holiday there is.
No matter where you end up, whether you're at a friend's house or at a bar with seats for its neighbors—which is the true story of how I spent my first Thanksgiving in Portland with a friend visiting from California at The Skyline Tavern, a bar that feels awfully similar to a bar back home in Vermont—it'll probably be potluck style, and you probably need a dish to bring.
Whether you're in charge of the side dishes, a main dish, or a dessert, I've got you covered.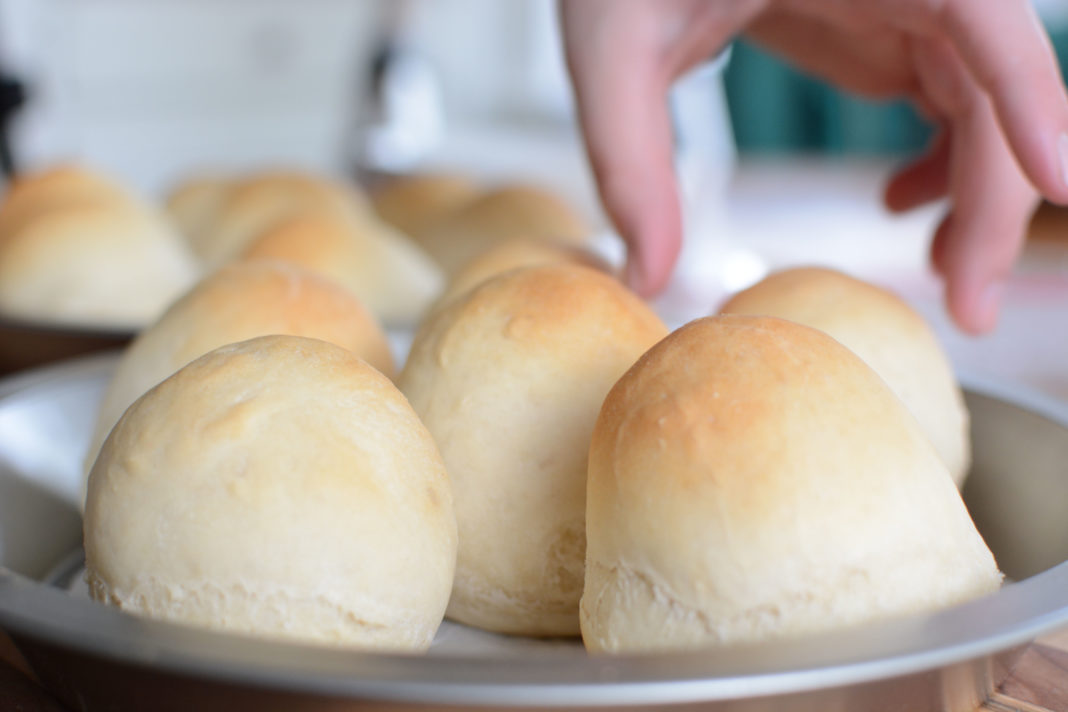 Bread from scratch (vegan friendly)
Adapted from Michael Ruhlman's cookbook, Ratio.
Makes one loaf or 13 2.5oz. rolls
—20 ounces all-purpose flour
—12 ounces warm water
—2 teaspoons salt
—1 teaspoon instant yeast
Combine water and yeast. Let sit for 3–5 minutes. Add flour and salt. Knead approximately 10 minutes until the dough becomes smooth and elastic. Cover and set aside in a warm environment; the top of the fridge is usually excellent. Let rise until the dough has doubled in size, usually one hour.

Preheat oven to 375F. Shape appropriately, either in a loaf tin or flat rack. Let sit for 10–15 minutes.

Bake loaf for 30 minutes or rolls for 50 minutes. Bread should sound hollow when you tap the exterior, or reach 180F on a food-safe thermometer.

Danielle Horn/PSU Vanguard
Potato Bean Kale Soup (vegan and gluten free friendly)
Ingredient proportions are subject to taste.
—Oil (vegetable or olive)
—Garlic
—Shallot
—Red Onion
—2 or 3 potatoes
—White beans (canned or dry)
—Red beans (canned or dry)
—Vegetable stock or bouillon
—Salt
—Kale
—Spices: cumin, cayenne, bay leaf
If using dried beans, soak overnight. Canned beans need no preparation.

Dice the garlic, shallot, and red onion. Cube your potatoes. De-stem your kale and roughly chop.

In a large pot on medium heat, add oil, garlic, shallot and onion until translucent.

Add potatoes and beans. Cover with water and add bouillon, salt, and spices according to taste.

Keep on medium-high to medium-low heat until potatoes and beans are cooked.

Add kale 5–10 minutes before serving.
Roast Chicken with Veggies
Ingredient proportions are subject to taste.
—Bone-in chicken thighs
—Parsnips
—Potatoes
—Mushrooms
—Leeks
—Chicken stock
—Spices: rosemary, thyme, and sage
Preheat oven to 425F. Preheat an oven-safe pan, cast iron preferable.

Add a knob of butter and a touch of olive oil. Sear the chicken skin-side down in the pan 2–3 minutes and repeat on other side.

Toss vegetables in a bit of olive oil. Add to pan. Season pan with salt and pepper.

Add a pinch of rosemary and thyme and a few leaves of sage.

Cook 35–40 minutes until internal temperature of the chicken reaches 165F. If chicken and veggies start to burn before the chicken is done, cover with foil.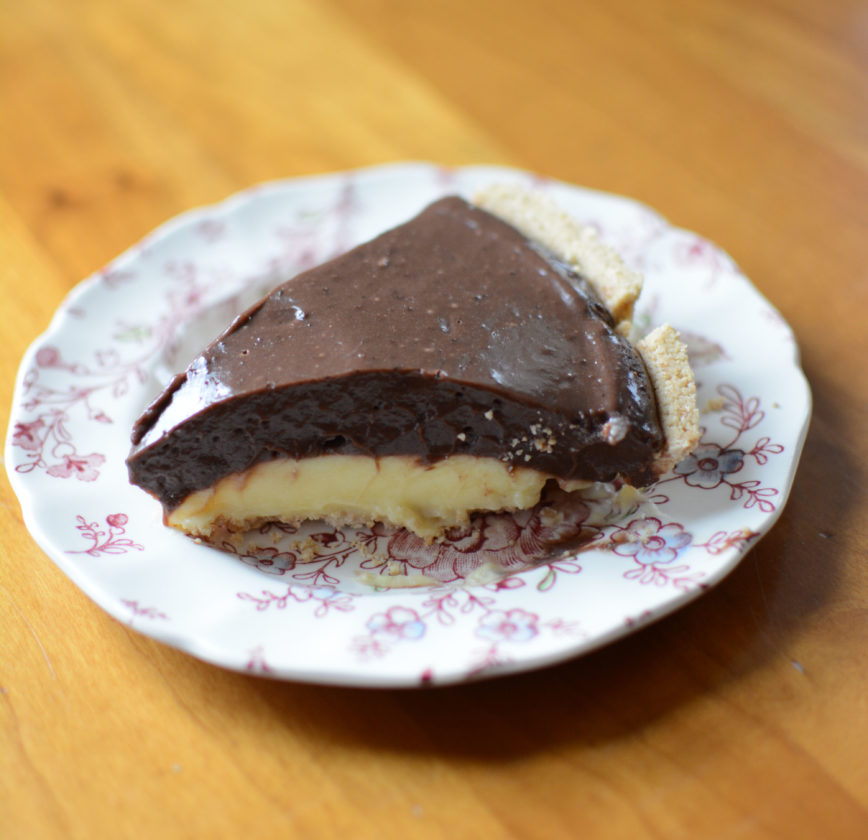 Pudding Surprise Pie
—1 package instant chocolate pudding
—1 package instant vanilla pudding
—1 graham cracker crust (don't throw away packaging)
—Milk
Whisk 1¾ cup milk into vanilla pudding mix. Pour into graham cracker crust and spread evenly.

Cover with the plastic cover that came with the crust and refrigerate for 5–10 minutes until set.  

Whisk 1¾ cup milk into chocolate pudding mix. Pour over vanilla pudding.

Cover with the plastic cover again and refrigerate for 5–10 minutes until set.

Serve with whipped cream.