Christopher Broderick
Associate vice president for communications and marketing, university communications
Christopher Broderick is the associate vice president for communications and marketing, overseeing a staff of 20 who work in campus communications, public relations, marketing, social media and creative services including recruitment materials and Portland State Magazine. He came to PSU eight years ago after spending 30 years working for newspapers in Portland, Denver, Phoenix and Las Vegas. If he could design any class and its curriculum, Broderick said he would like to teach news writing, media studies and other journalism classes.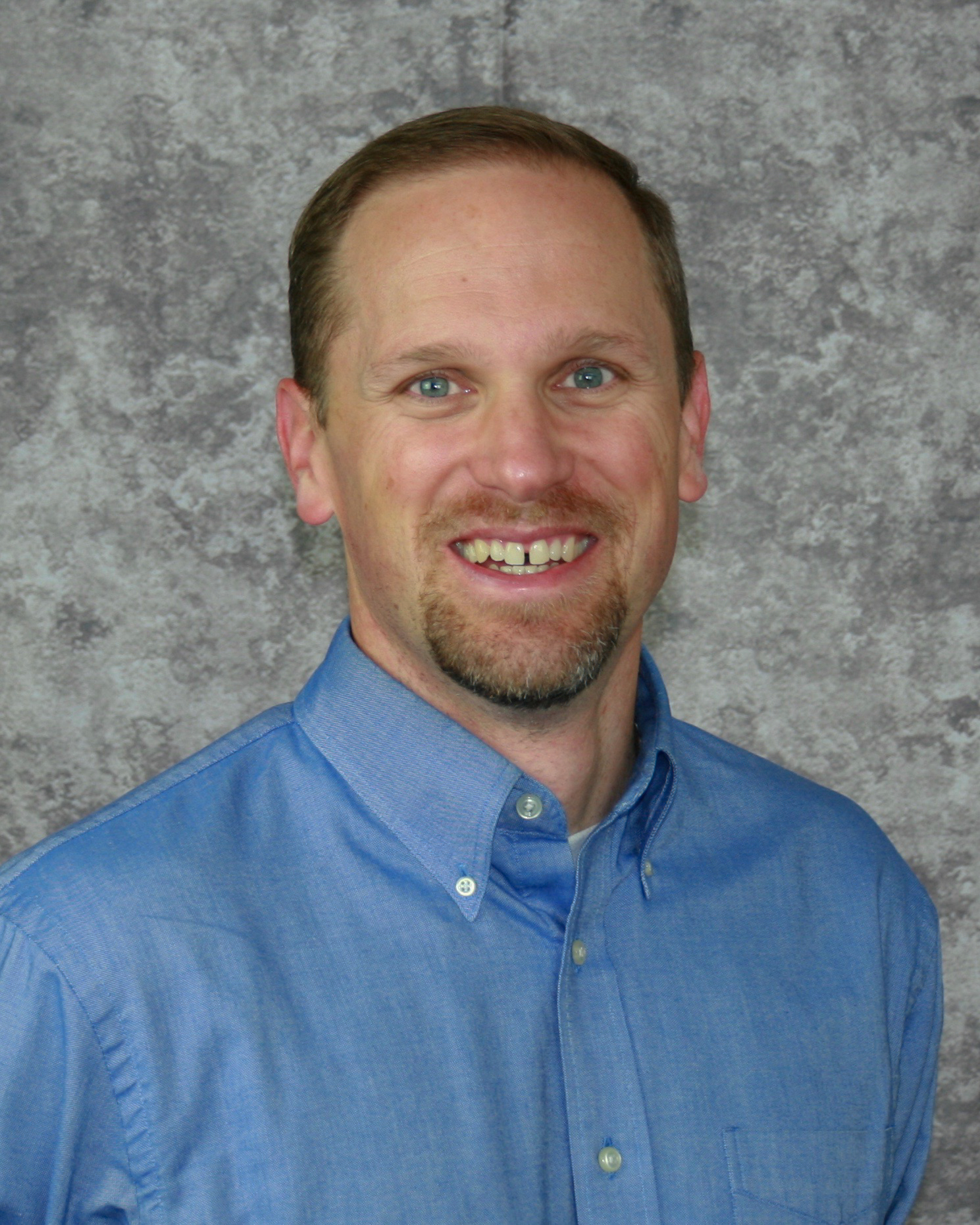 Christopher Shortell
Associate professor and chair, department of political science
Christopher Shortell is an associate professor and chair of the political science department in the Mark O. Hatfield School of Government. "Political science is particularly critical as a major at this moment in time," Shortell said. "We seek to better understand what is happening in the world around us. Politics can seem confusing, frustrating and alienating, but there is some sense and logic to it. Once you understand that, you have a much greater ability to engage with it, to articulate your values, and to pursue change."
After 10 years of working at PSU, Shortell's advice to new and returning students is to explore their options, push their comfort zones and avoid focusing too narrowly as they choose classes. "You might be surprised by what interests you," he said. "This is an extraordinary opportunity to learn about an array of subjects that can serve you well for the rest of your life."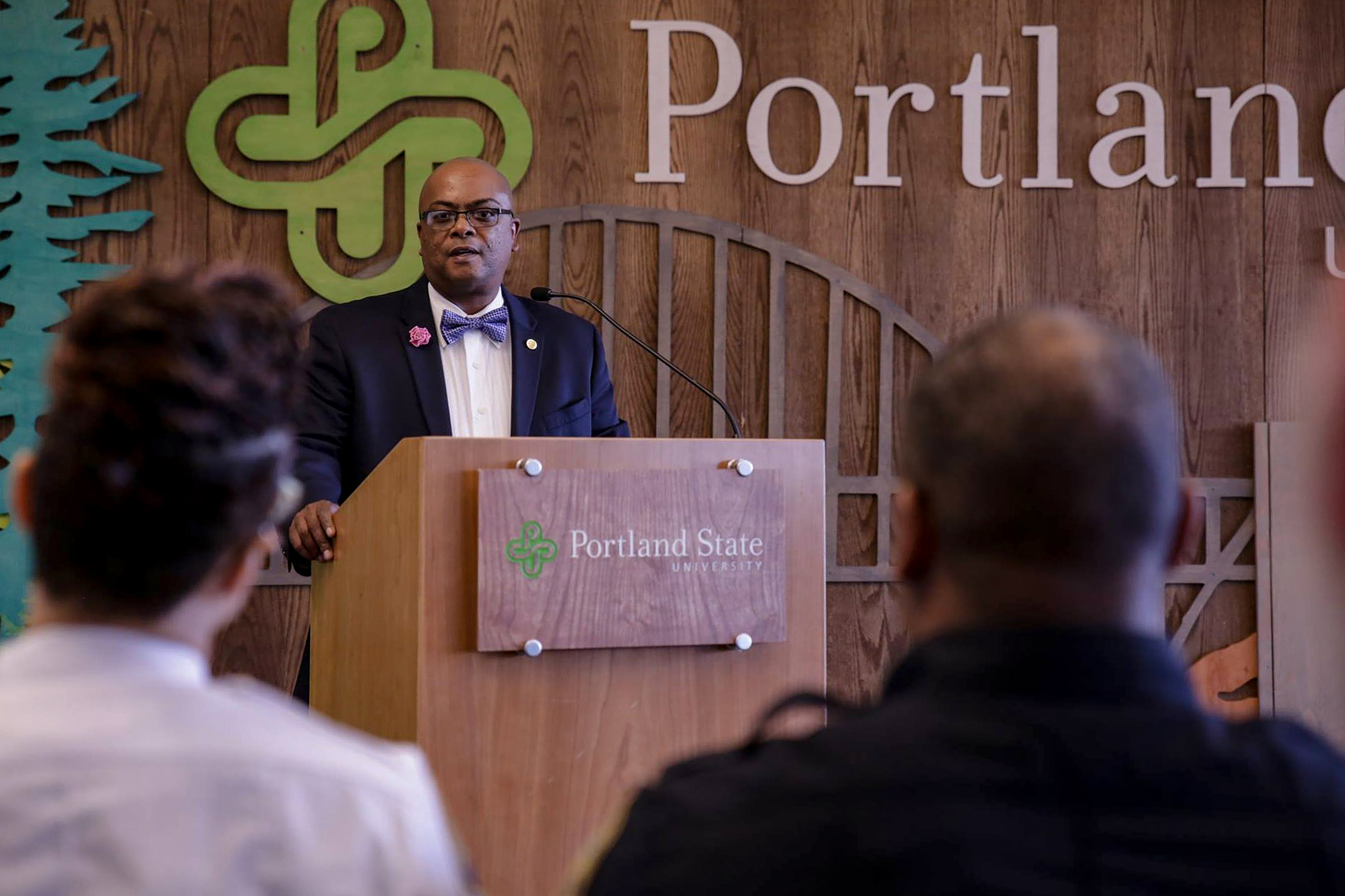 Donnell Tanksley
Chief of police and public safety, Campus public safety office
Chief of Police and Public Safety Donnell Tanksley came to PSU in December 2017 after spending several years as assistant chief of police and assistant director of public safety at Western Washington University in Bellingham, Wash.
"I am still fairly new to the campus," Tanksley said. "My experiences grow each day. One of the things I noticed right away and champion is the active student engagement, even though our setting isn't a traditional model since we are in an urban area and many of our students commute. I support and welcome active civil discourse…I am a talker, but more importantly, I am a listener."
Tanksley said the Campus Public Safety Office's biggest project for the upcoming year will be a comprehensive review of its policies, procedures, training requirements, recruitment, management practices, staffing levels, equipment and technology.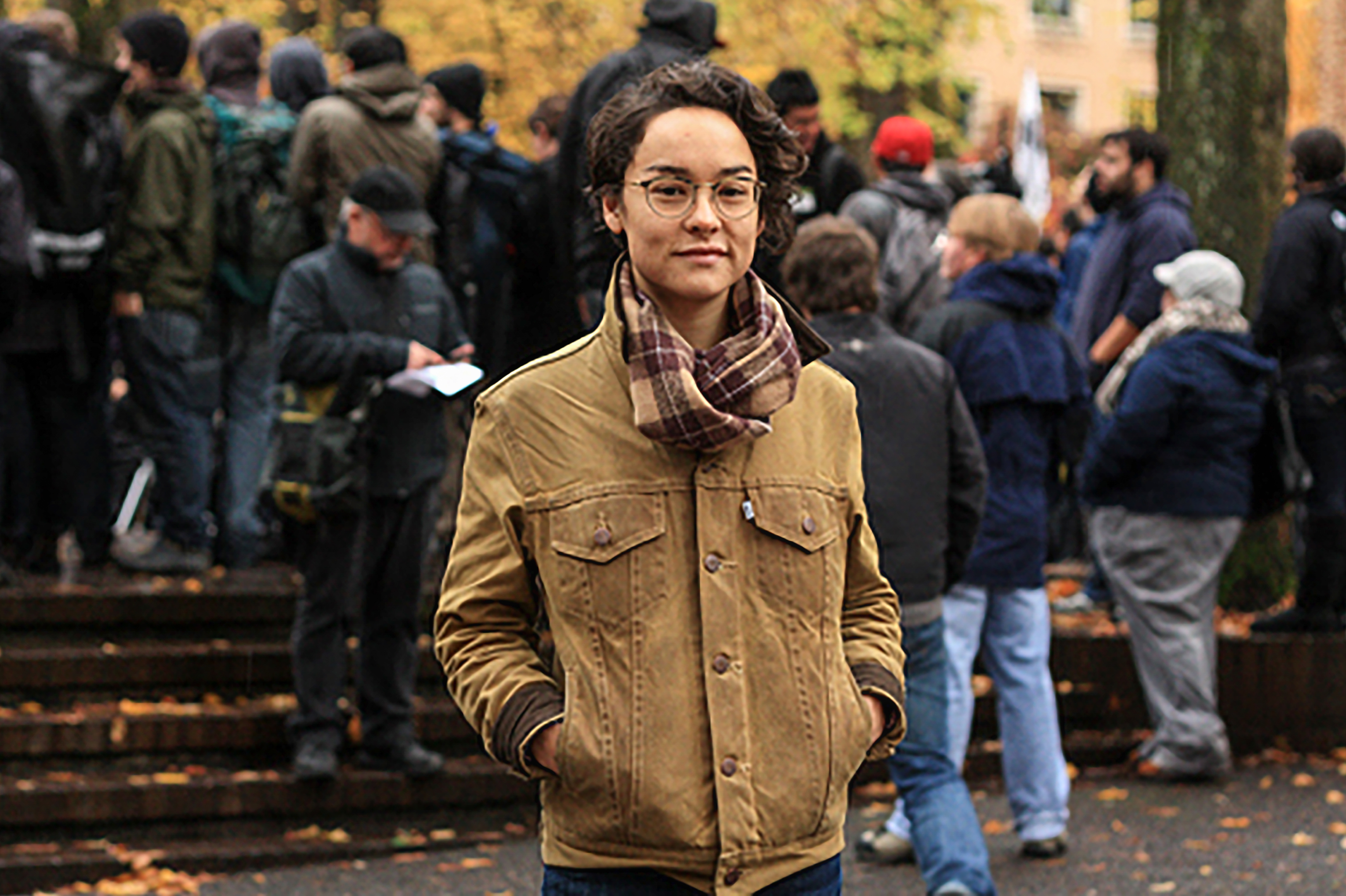 Erica Bestpitch
Director, Women's Resource Center
Erica Bestpitch, who graduated from PSU in 2012 with a master's degree in conflict resolution, has worked with the Women's Resource Center for nearly five years and recently celebrated their first anniversary as director.
"The Women's Resource Center does two primary things: provides transformational and feminist leadership opportunities to students and offers support services to students experiencing sexual and relationship violence," Bestpitch said. "We take an intersectional approach to social justice, and we support our students in developing leadership skills for positive social change. Despite our name, we serve students of all genders, including men, trans folks and non-binary folks. All are welcome here."
Bestpitch said all WRC events in the coming year will align with its annual theme: Antidotes to Disposability. "In so many ways, American culture practices quick fixes and disposable solutions," they said. "We see disposability as a mindset that contributes to social, spiritual and environmental problems across the globe. This year, the WRC will explore ways that we can act against disposability and contribute to growing the social, spiritual, physical and environmental health of all beings."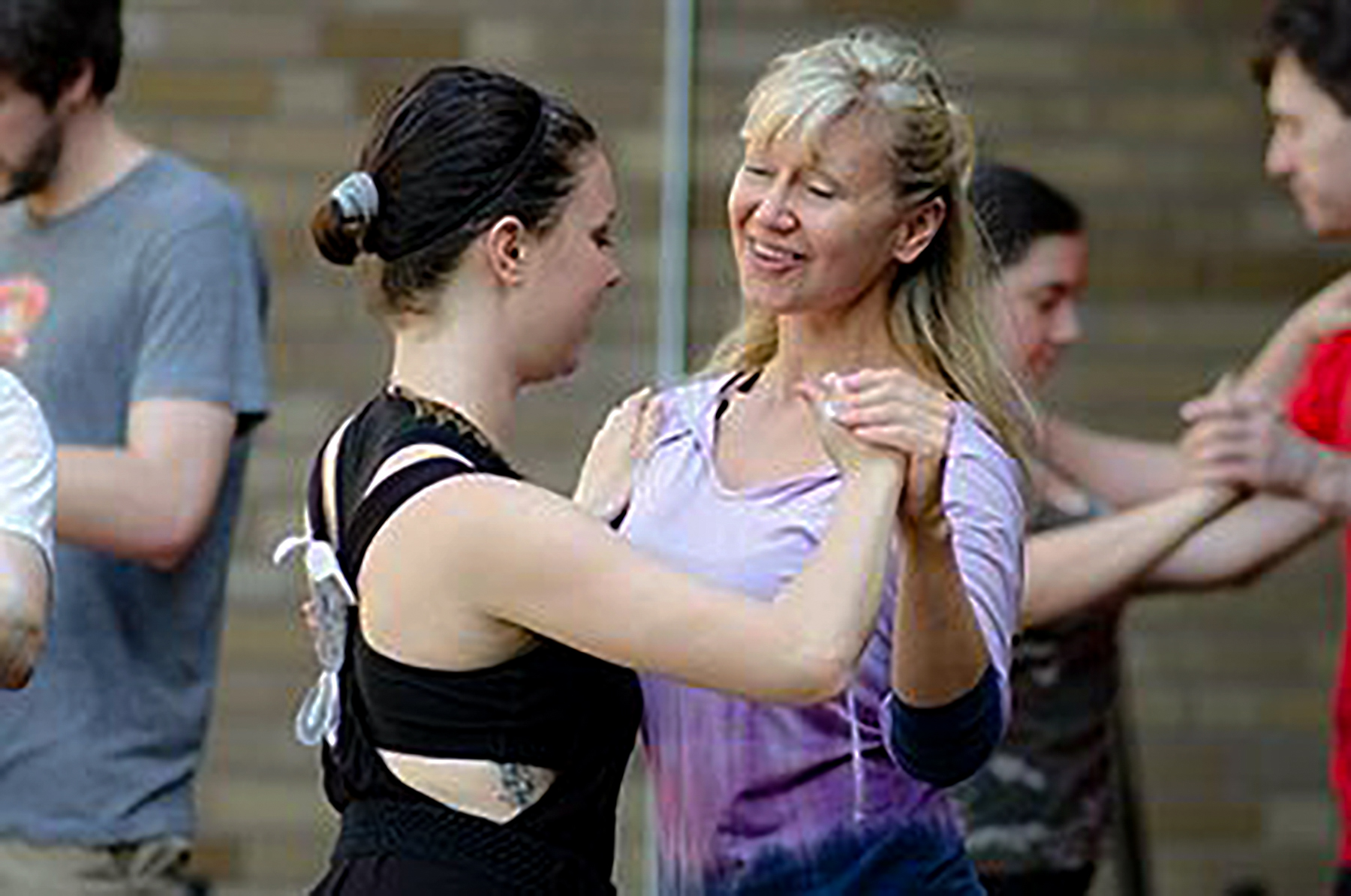 Rachel Lidskog-Lim
Professor of Dance
Rachel Lidskog-Lim has been a professor of dance at Portland State for 22 years. A master of  Argentinian tango, salsa, East Coast and West Coast swing and ballroom dancing, she gives students the opportunity to explore what is sometimes an intimidating art form in an approachable, accessible, inclusive and fun way.
"I love to teach dance at the college level. It is an honor and a privilege to teach these wonderful students and share the joy of dancing with them," she said. While at PSU, Professor Lidskog-Lim has organized dance performance teams with students that have not only performed on campus, but at other schools and elderly care homes as well. "Watching the exchange between hearts, students and audience, connecting with music and dance and smiling," has been one of her most favorite experiences teaching. Lidskog-Lim is the owner of Dance With Joy Studios, where she continues to spread the love of dance with her community. "Art is awesome! Music, dance, theater, drawing, painting, printmaking, photography, calligraphy, pottery and more. It brings connection and joy."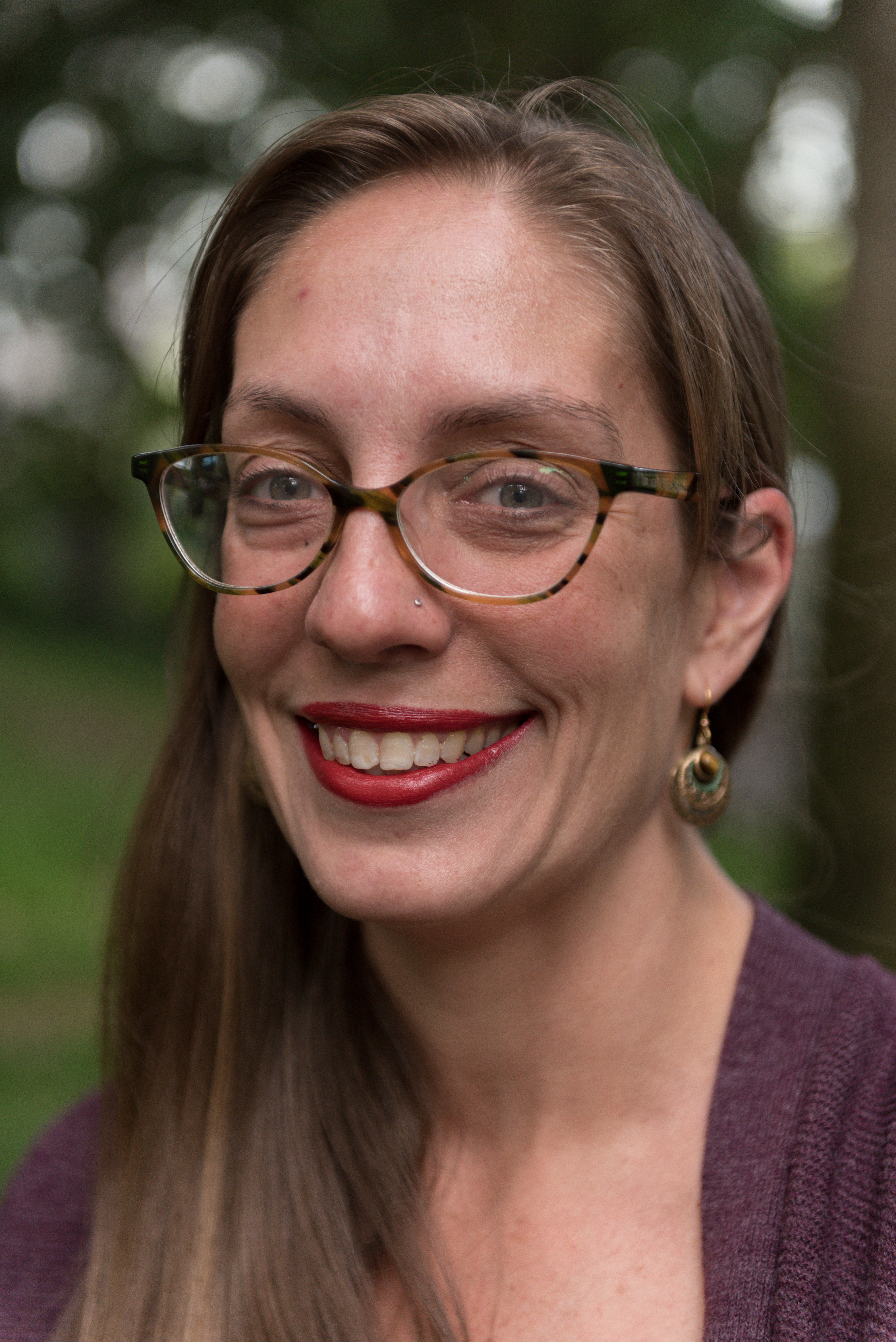 Lori Coulter
Executive Assistant to the Vice President of Academic Innovation, Planning and Partnerships; Vice-Chair of the Committee for Improving Student Food Security
Lori Coulter graduated from Tulane University in 2006 with a bachelor's in humanities. Since March 2016, she has worked for Portland State implementing new methods to help students stay in college and overcome any barriers they may face. "It seems like such a simple thing, to ask students how they define their success and what they need to be successful, but it is such a huge difference from other institutions I have worked at."
In order to combat some of these barriers, Coulter suggests seeking assistance from the various offices across campus, whether it's the Committee for Improving Student Food Security, the Financial Wellness Center, the Women's Resource Center, or any other office which facilitates supporting students with their specific needs. "Being a student is challenging in so many ways, but there are a lot of services and resources at PSU," she said. "As members of the PSU community, we truly want to see students succeed."
As the vice chair of the CISFS, two significant programs she has helped initiate are the Free Food Market and increased campus support for SNAP assistance. An affiliate of the Oregon Food Bank, the Free Food Market occurs every second Monday of the month, providing fresh produce and shelf-stable items to the Portland State community. Additionally, the CISFS offers walk-in hours for those needing assistance in accessing SNAP benefits and navigating the process. The SNAP resource team is a group of students, faculty and staff who are trained by the Multnomah County Department of Human Services.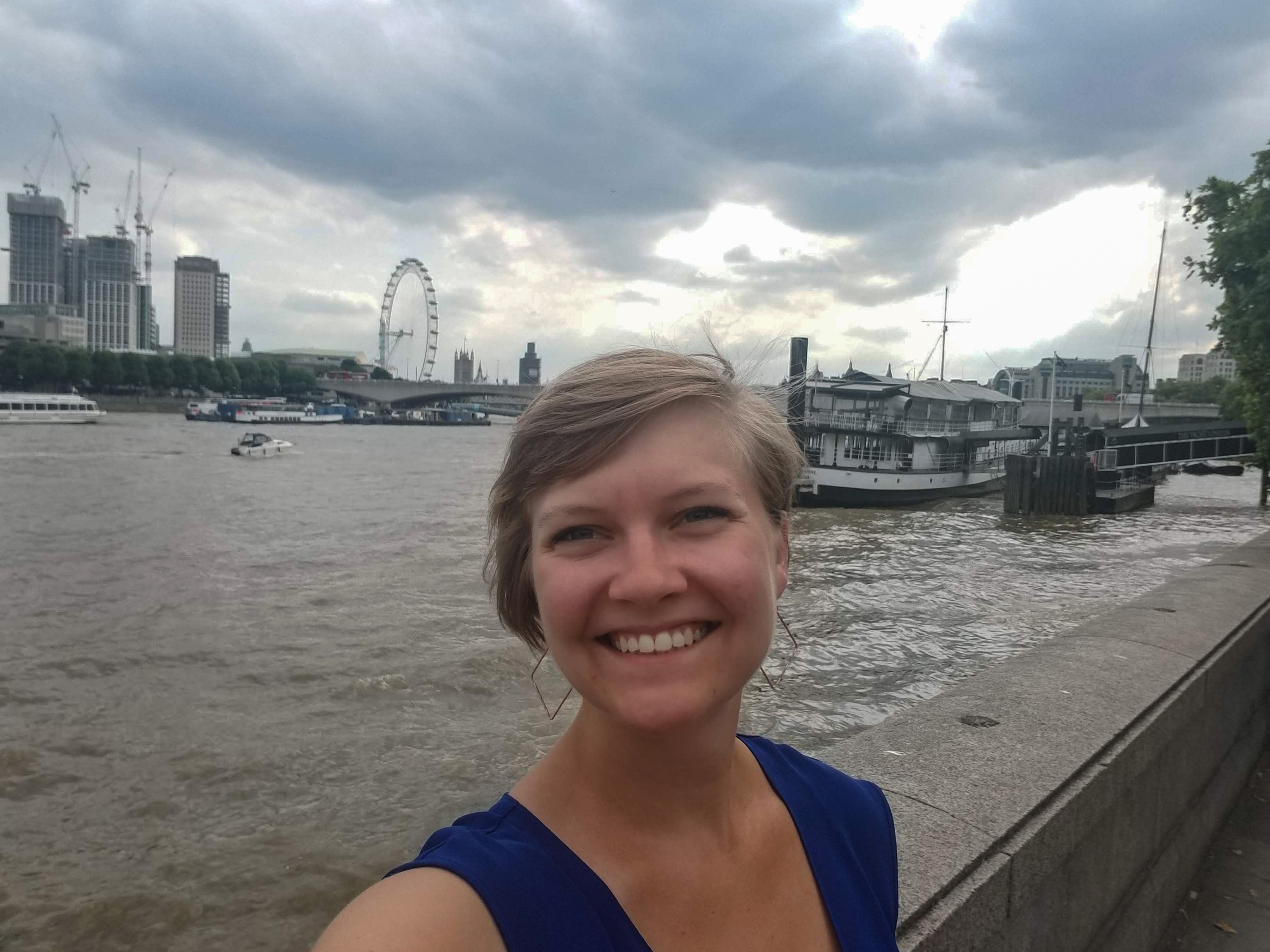 Hannah Fischer
Faculty-Led Program Coordinator
After graduating from the University of Oregon with a Bachelor of Arts in International Studies, Hannah Fischer spent a year in Germany interning abroad. In 2014, she began her career at Portland State, working in the Education Abroad office as a graduate assistant while starting her masters program in public administration.
In addition to her time in Germany, Fischer also studied abroad in a small Spanish town for four weeks while obtaining her undergraduate degree and spent three months in Vietnam doing research during for her master's program. She just recently returned from a short trip to the UK as well.
Fischer worked full time while studying for her master's degree, an achievement she is very proud of. "I understand the stress that many students at PSU are under," she said. "I hope to inspire future PSU students to find ways to build an international experience into their degree plan."
As a program coordinator at the Office of International Affairs, Fischer works on building programs ranging from one–10 weeks in order to provide a diverse array of opportunities for students, no matter how busy they may be. "PSU students are especially driven, capable and inspiring, and I love that my job lets me create international programs just for them."
As for advice, she urges students to experience a study abroad program before graduating. The Education Abroad office hosts scholarship workshops and info sessions each term, and on Oct. 3 they will host their biggest event, the Fall Education Abroad Fair.
This November, the CISFS will be hosting Hunger and Homelessness Awareness Week, a week-long series which aims to inform the public on these issues as well as available services.