In solidarity with the Occupy Portland and larger Occupy movements around the nation, a group of PSU students and supporters rallied today. The events started at 12pm with a student walk-out and meeting in the Park Blocks, followed by a march through SW Portland, and ended with the first Occupy PSU general assembly in Urban plaza. Here are some staff photos following the action chronologically.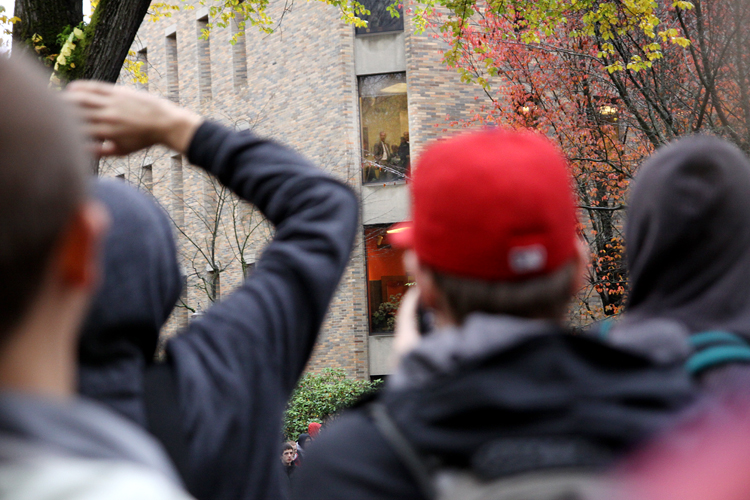 PSU President Wim Wiewel can be seen watching from his office window as the demonstration unfolds in the Park Blocks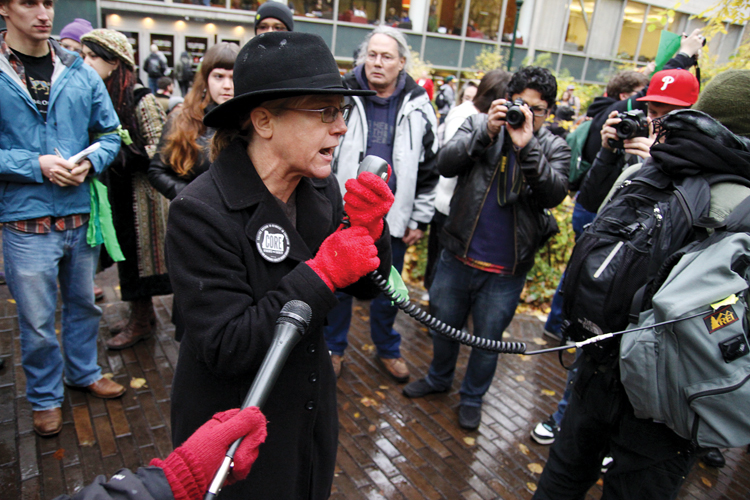 English Professor Marcia Klotz speaks at the rally in the Park Blocks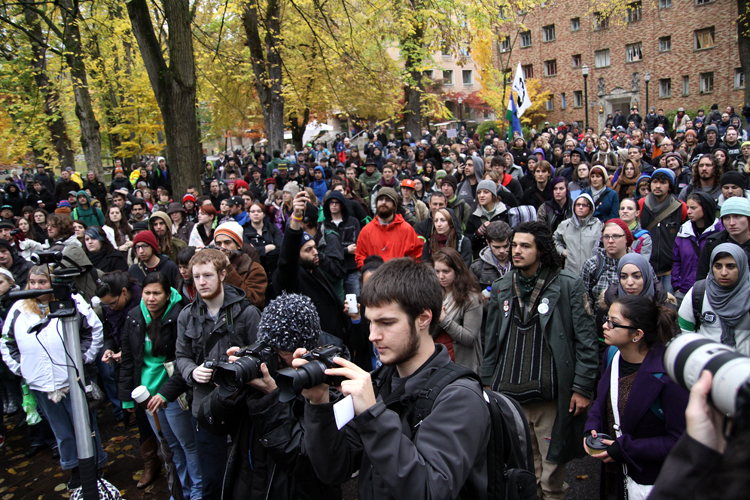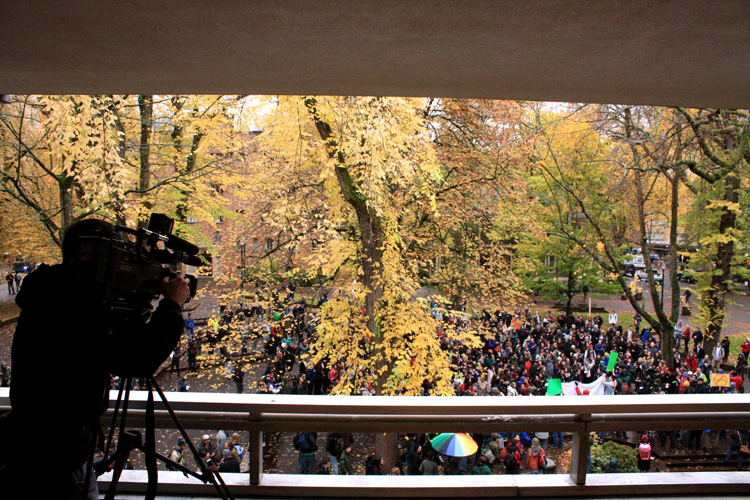 A news cameraman films the rally.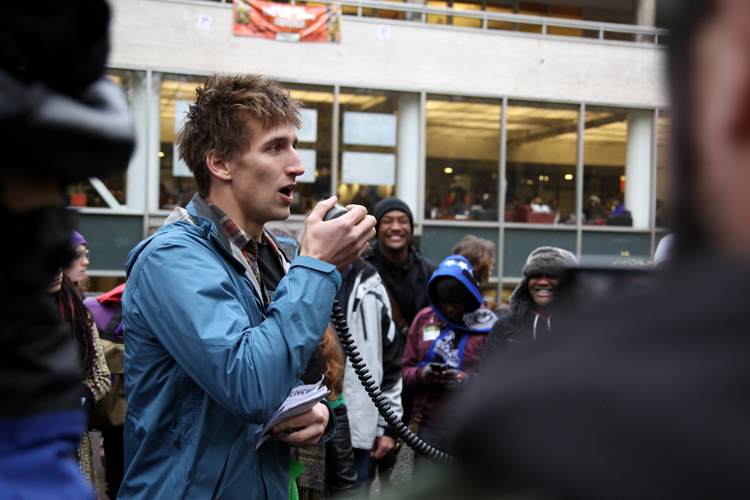 ASPSU President Adam Rahmlow speaks.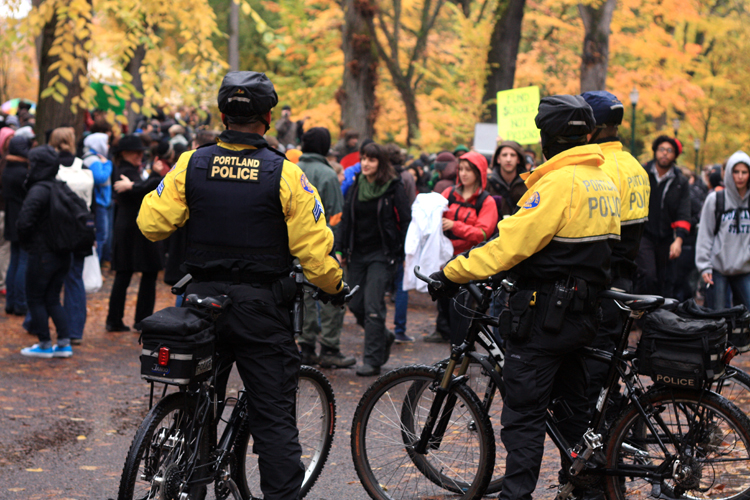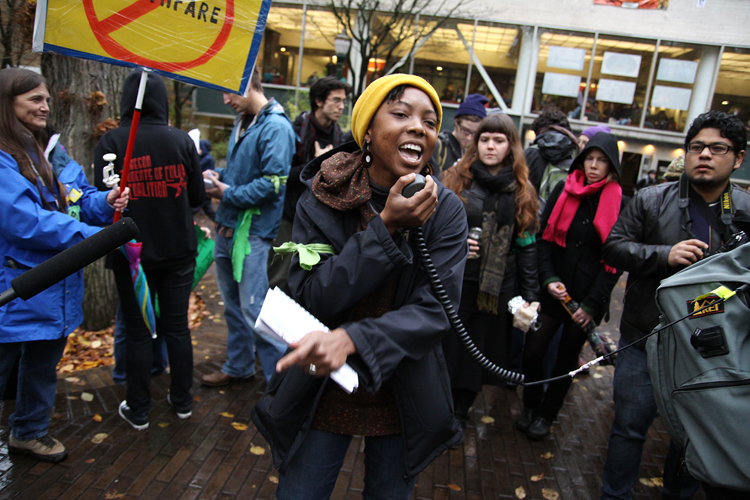 Tasha Triplett speaks.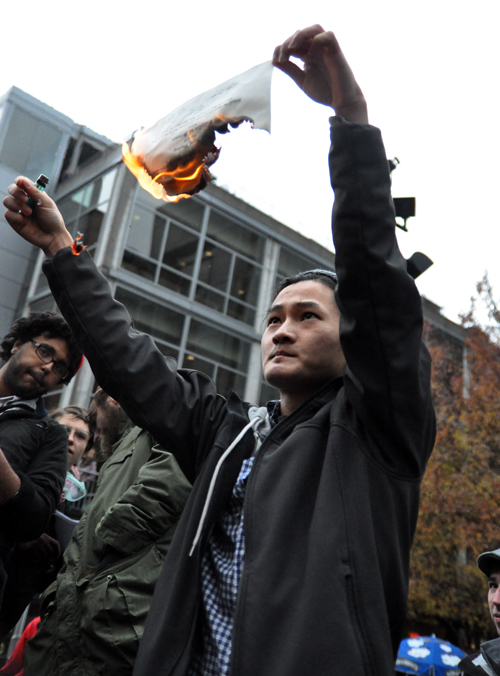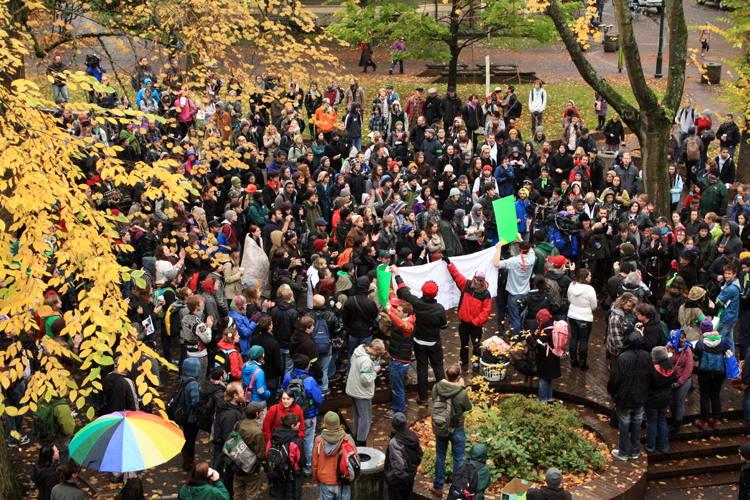 Sociology professor Randy Blazak speaks.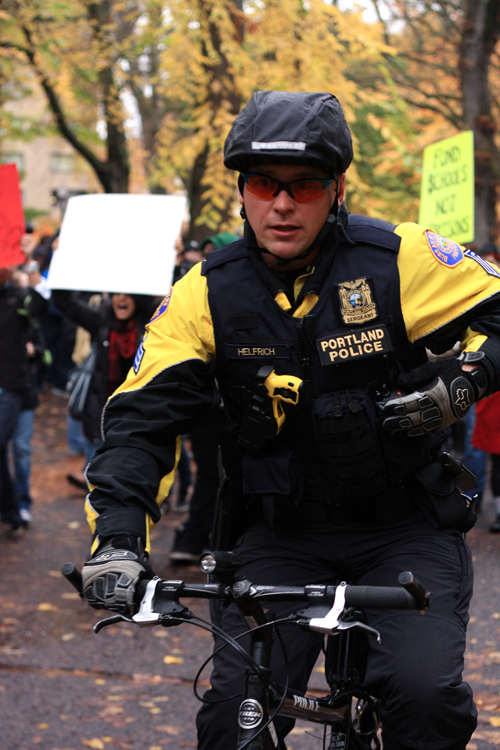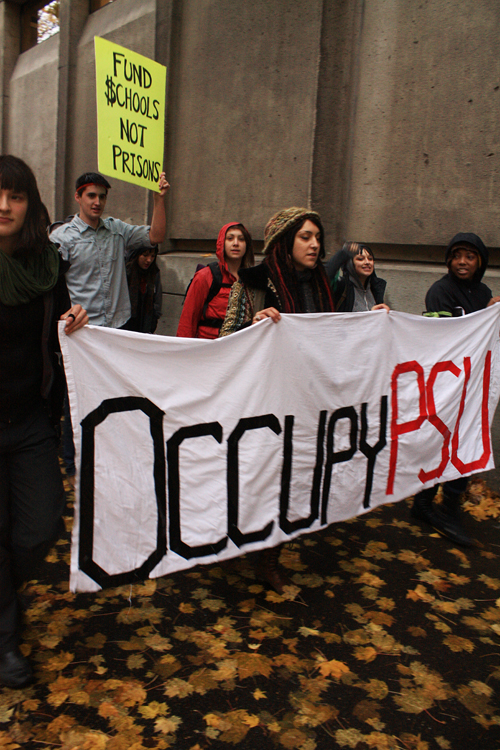 Students carry a banner at the onset of the march.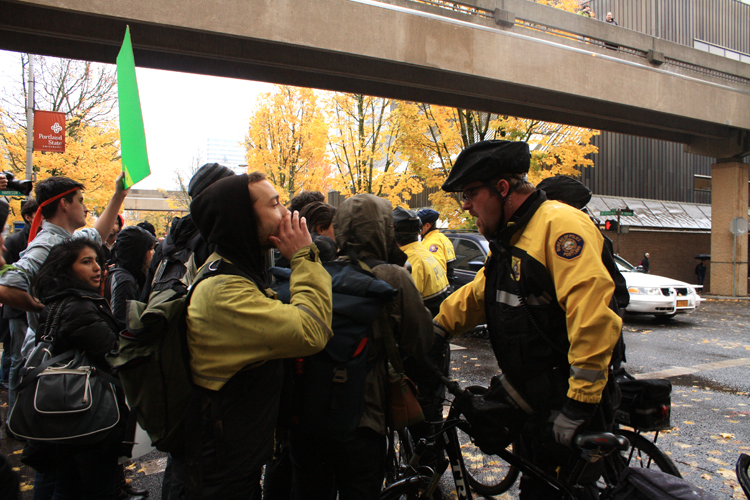 Demonstrators clash with police officers near the PSU campus.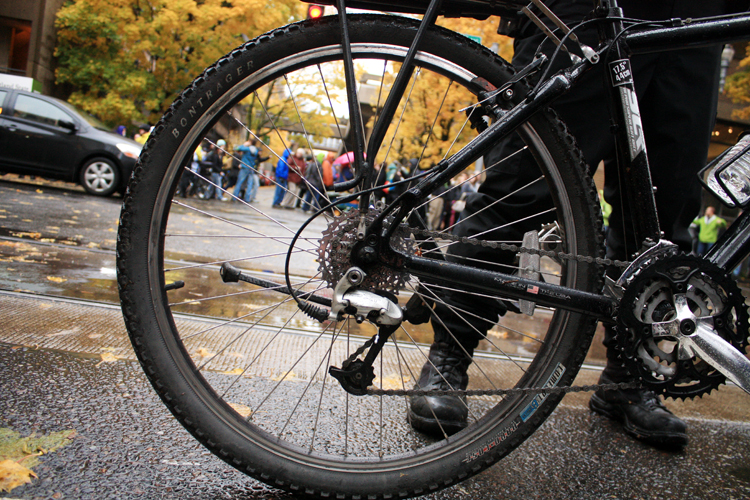 Protesters can be seen through the spokes of a bicycle-mounted officer's wheel.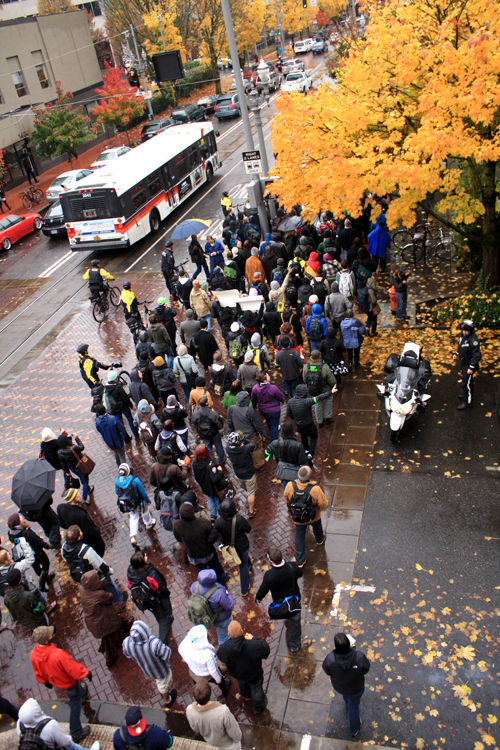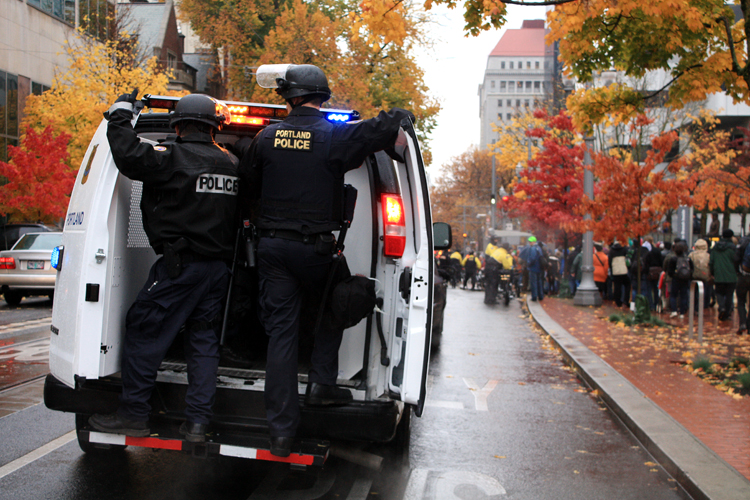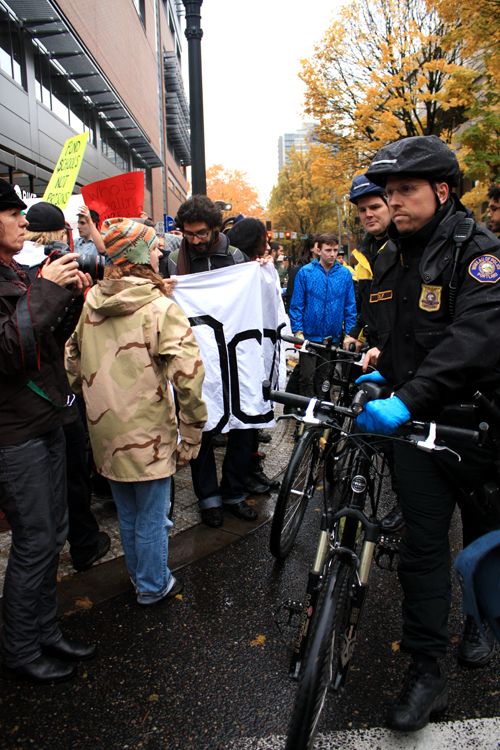 Officers keep marchers on the sidewalk.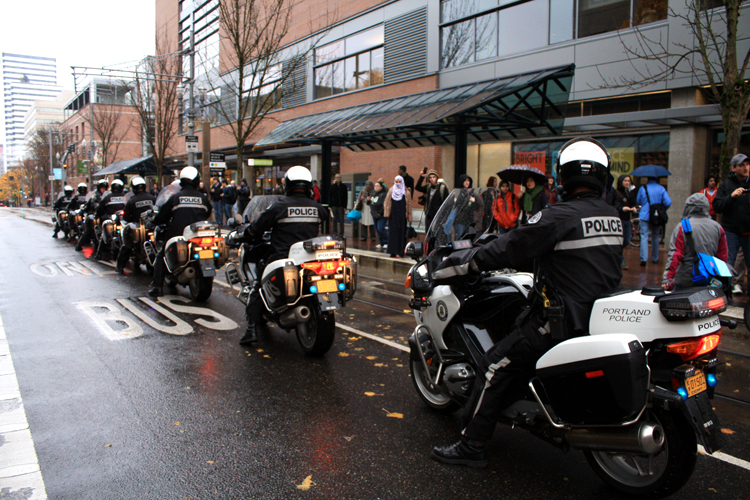 A line of police motorcycles segments the march.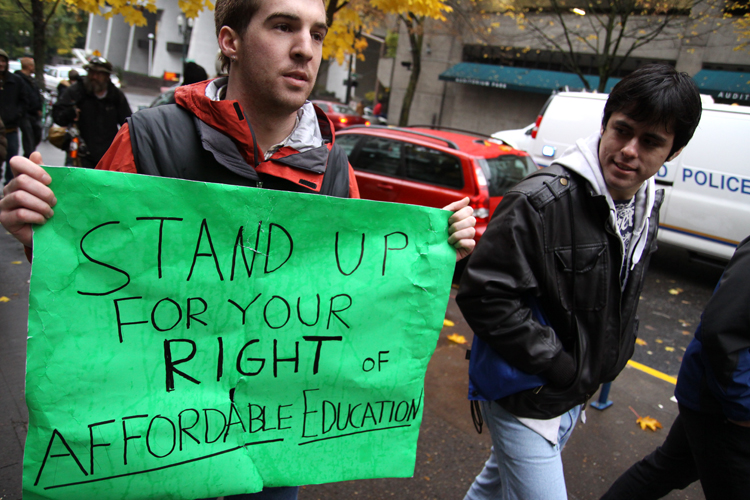 ASPSU Vice President Pierce Whitehead marches.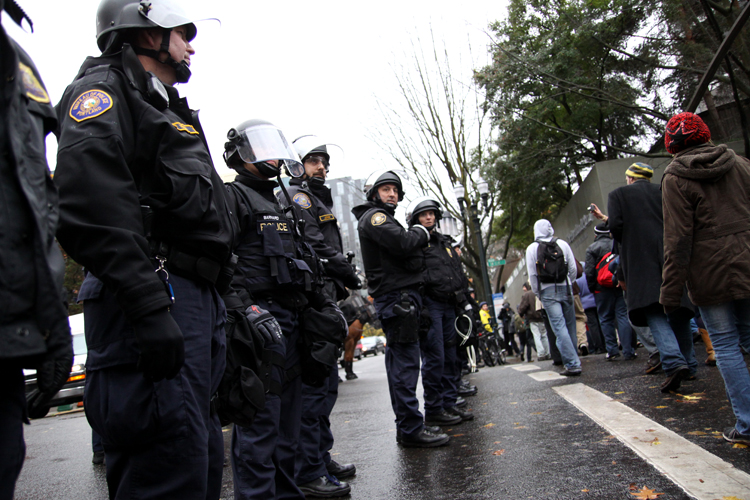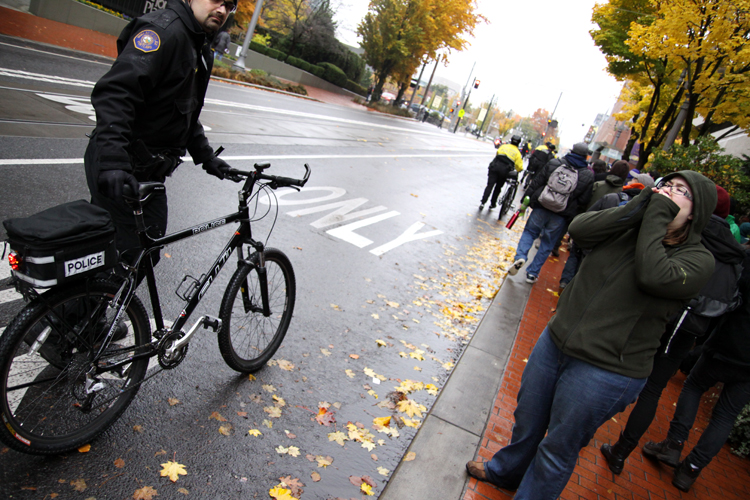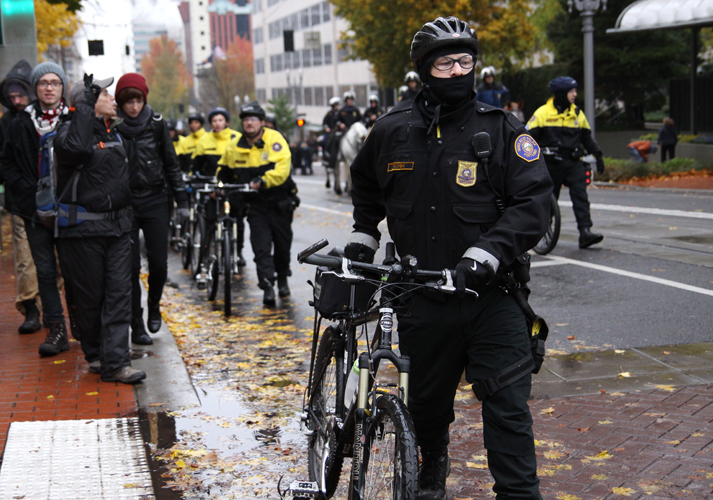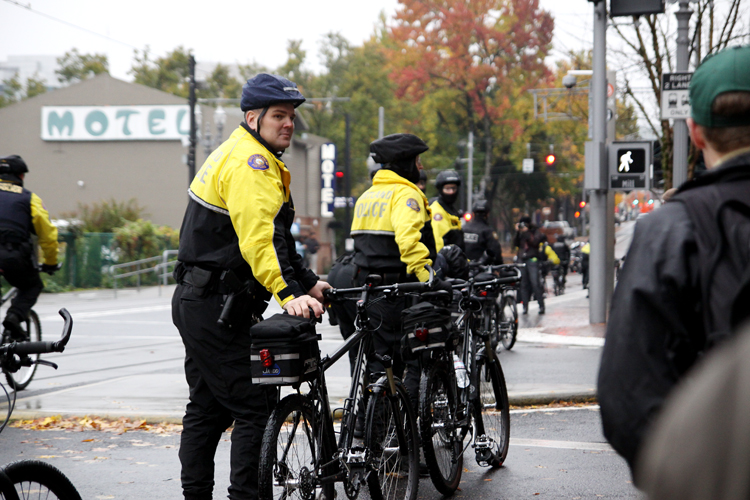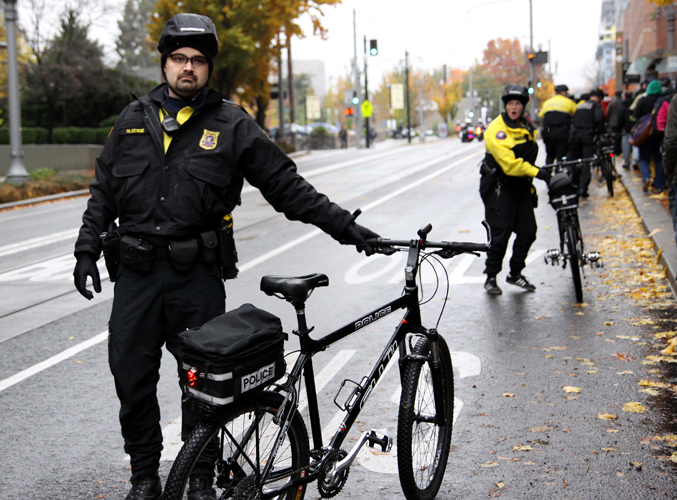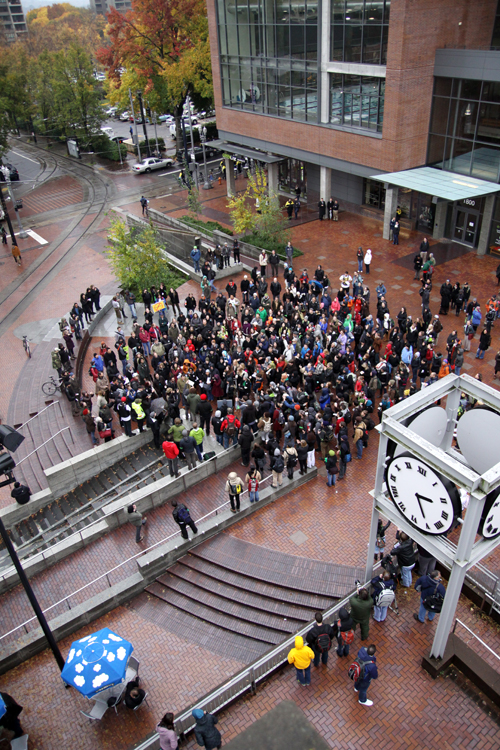 Demonstrators re-gather at Urban Plaza for the General Assembly.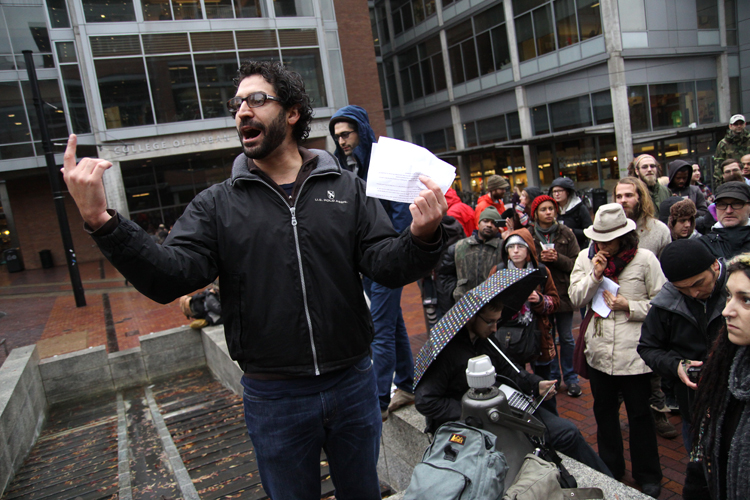 ]Wyell, an international studies major and Occupy PSU Facilitator addresses the crowd.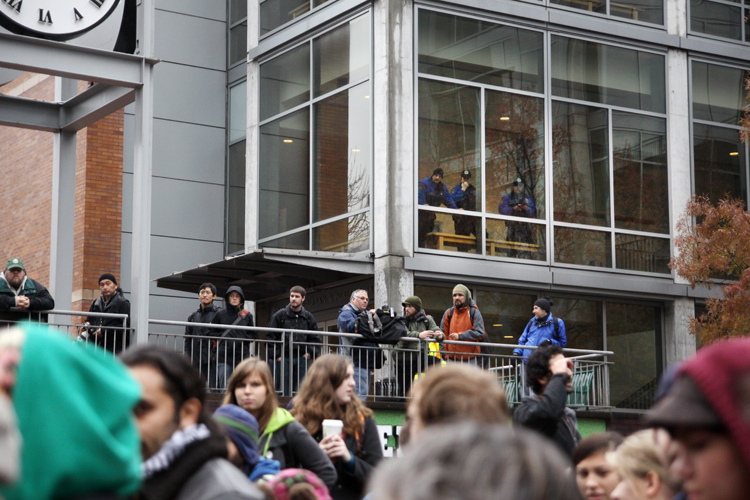 Security officers are seen watching the General Assembly from an adjacent window.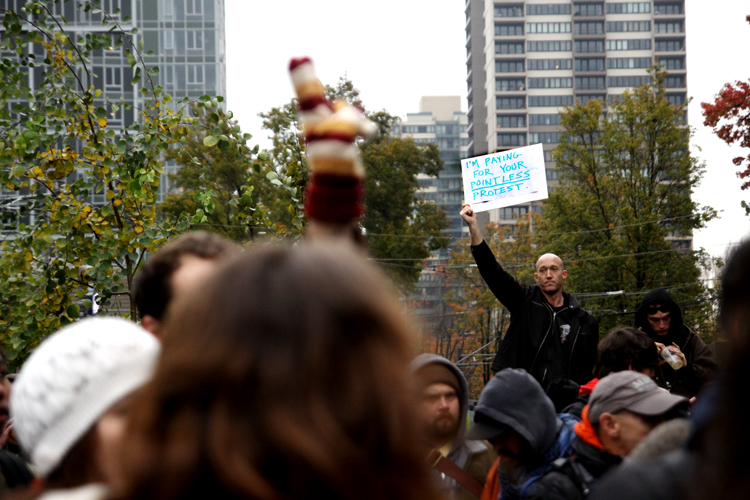 A man with a dissenting opinion is shown holding a sign that reads "I'm paying for your pointless protest."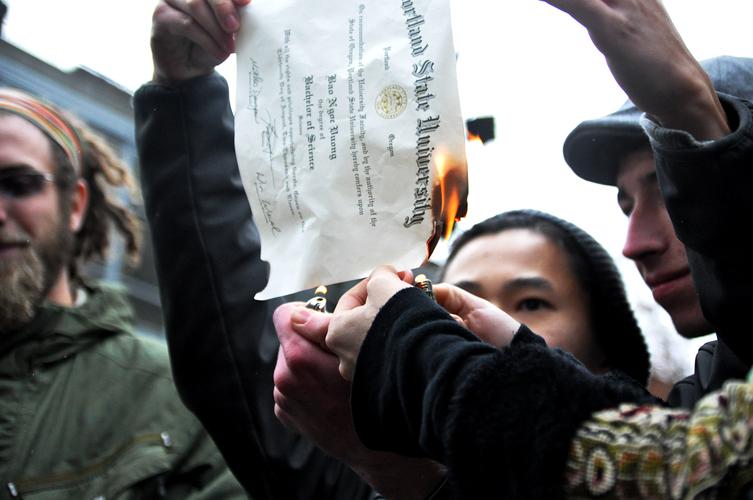 Recent PSU Graduate Bao Duong burns his diploma.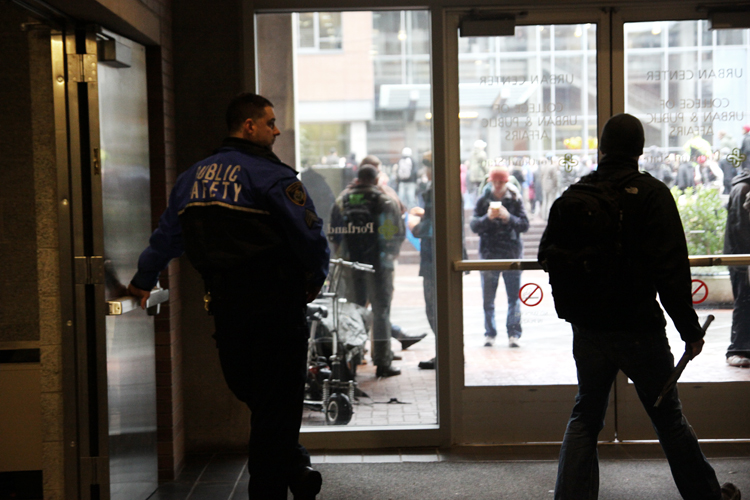 A public safety officer watches the demonstration.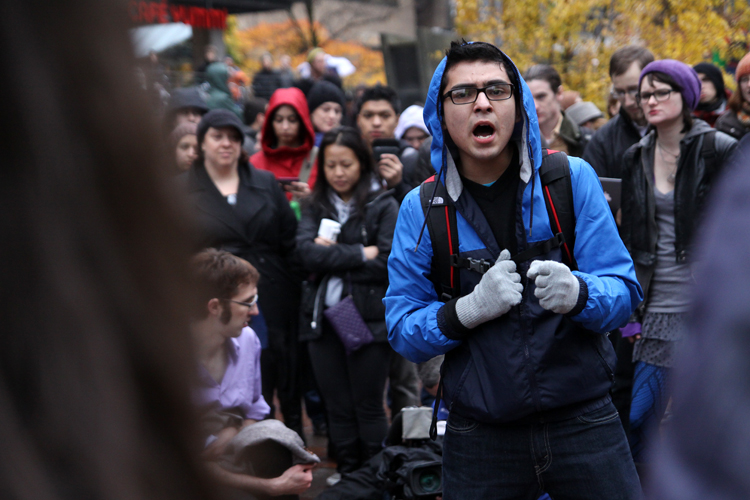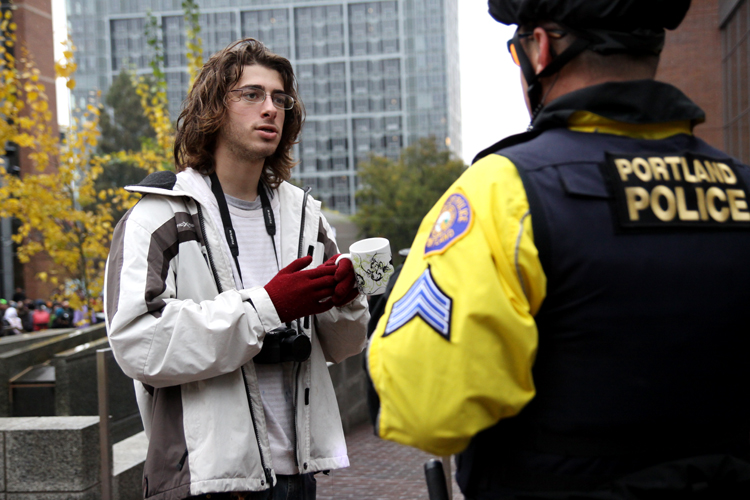 A student talks with an officer during the GA.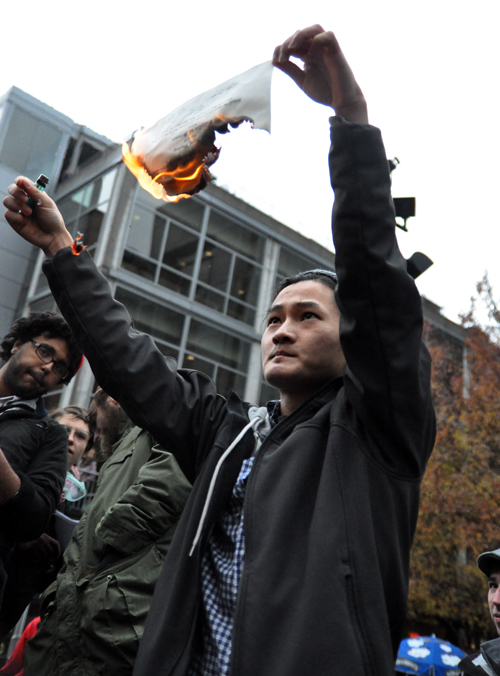 Bao Duong burns his diploma.