Drawn from inspiration seen on a YouTube video, Portland Department of Civil & Environmental Engineering Development Engineer Tom Bennett—with the aid of civil engineering student Kimberly Williams—has constructed an inverted aquarium. Vacuuming the air out of the tubes draws the water up, allowing the fish to swim around in them, suspended above the tank. The aquarium currently houses small Koi and goldfish.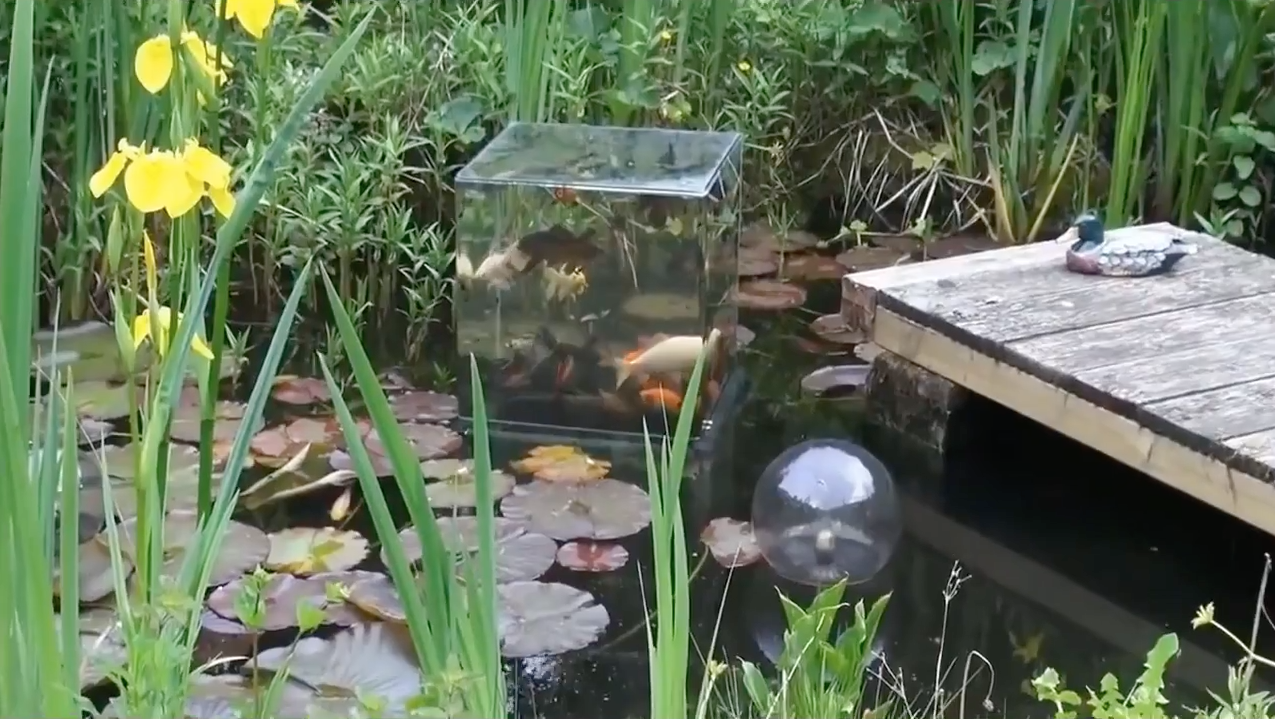 Though not the first ever built, it is the most elaborate, composed of glass tubes that were used in the old PSU science building as drain pipes. As such, the cleaning process was arduous.
"It was kind of a five or six step process. Some of it was really just covered with dust and others were really heavily chemically stained," Bennett said. After receiving advice on the best method for removal of any residual chemicals they set themselves to task.
With confidence that there was nothing left in the tubes to harm the fish, they began the "long, hard process" of assembly. After six attempts at creating an effective and pleasing array of pipes, they settled on a final design.
The project has the potential of being scaled up to around 30 feet tall. "This would be a way of making a very large aquarium," Bennett said. "You could take an existing structure and pipe the water where ever you want it to be."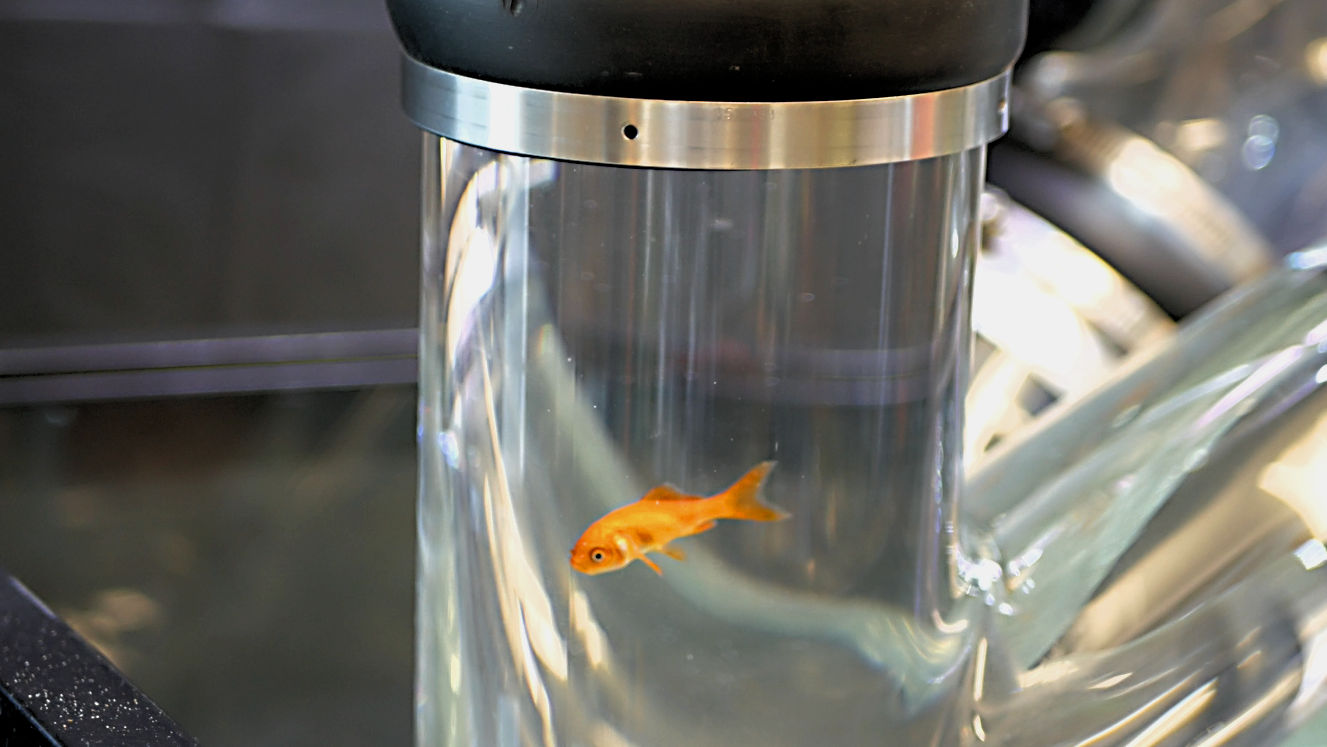 Such a configuration, Williams said, "could potentially be good for astronaut training in the lower pressure spaces." Bennett continued, "Normal zero G is (to) have them in a tank, (but with the inverted aquarium) you can have them floating around a normal room."
You can currently see the fully functional inverted aquarium at The Wet Spot, a tropical fish store in Northeast Portland.