During these uncertain times of an orange clown running for president and killer clowns running the streets, one thing is certain: Halloween is sure to scare! While Christmas décor is creeping in sooner and sooner, it is up to you to be the last bastion of this (un)holiest of holidays and to take your stand by making your host or guests gag from the sight of these horrid treats that you have wrought and then be amazed by their deliciousness. I present, for those of you who are stout of heart and sane of mind, these two terrifying recipes to torture your friends and family with.
Scuttling Roaches:
These almond-cream cheese filled dates might look stomach-turning, but will in fact be a nice, sweet, savory treat.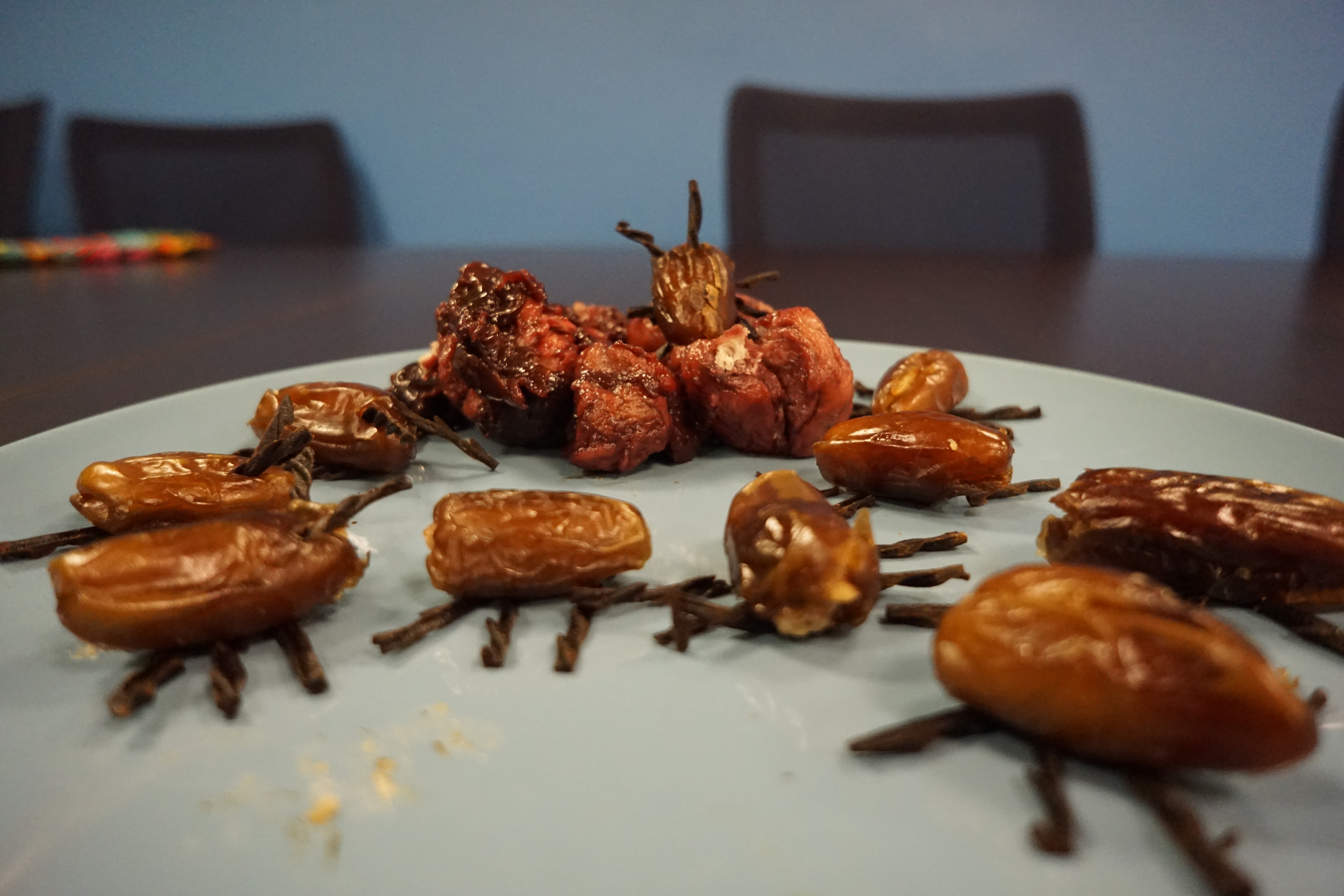 What you need:
–20 pitted or split dates
–½ cup of cream cheese, room temperature
–¼ cup of honey almonds (chopped)
–Black licorice, split into thin strings (optional)
Place the cream cheese and honey almonds in a medium-sized bowl. Using an electric beater, mix the almonds and cream cheese together until they reach a paste-like consistency. Either using a spoon or piping bag, gently insert the almond-cream cheese mixture into the dates. To truly give the dates that "cockroach" look, place the black licorice strings under the dates to simulate legs and with a paring knife poke holes in the dates and add antenna.
For the original recipe, click here: www.divinedinnerparty.com/gross-recipes-for-halloween.html
Blood Soaked Biscuits:
These steamed, cherry-covered biscuits will look like they came from a murder scene, but will actually be a sweet, doughy treat.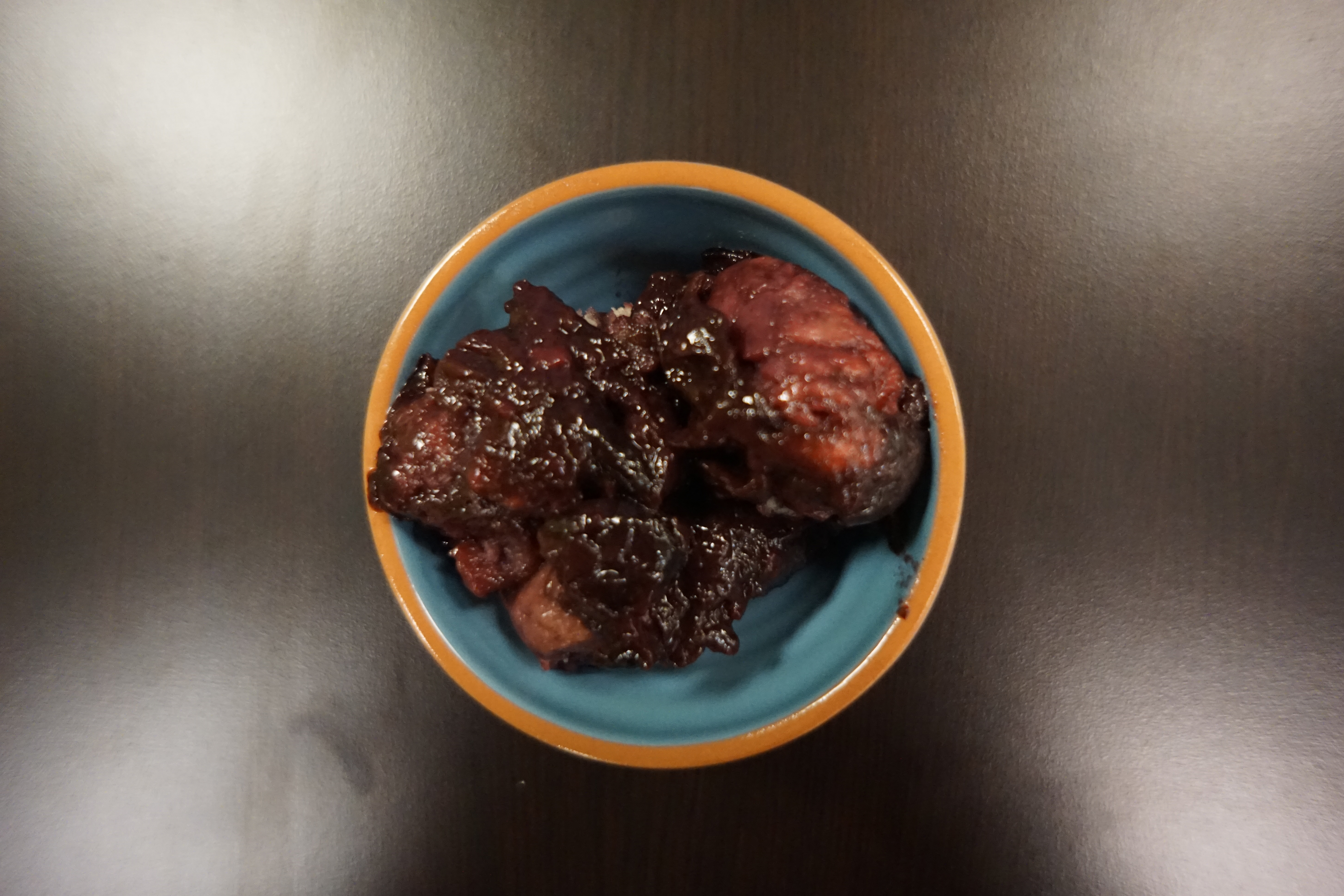 What you need:
–1 can of jumbo size rolls (Pillsbury canned rolls)
–1 can of cherry pie filling
–½ cup of water
–Red food coloring (optional)
In a medium sized pot, add the cherry pie filling, crush the cherries to release more flavor, add a half cup of water and bring to a simmer. Add the food coloring to brighten up the red in the cherry filling. Take the rolls out of the can and quarter each roll. Roll the quartered rolls into balls. In batches, 6 or 8 at a time, place into the simmering sauce. Simmer the dough until they puff up and are cooked through, roughly 2–3 minutes. Place the biscuits into their serving bowl, cauldron, lab beaker, or what-have-you and cover with the leftover sauce, using the cooked cherries to give the appearance of coagulated blood.
For the original recipe, click here: www.ohbiteit.com/2012/10/blood-clot-biscuits.html