Over 300 individuals and representatives from local cultural and activist organizations, faith groups and unions gathered at Lents Park in southeast Portland on May 1 for an International Workers' Day celebration that Portland May Day Coalition described in its flyer as "a family-friendly celebration of community" focused on immigrant and workers' rights.
Organizers set up information booths, led chants and entertained to stand in solidarity with allies from Seattle to Syria.
International Workers' Day, often referred to as May Day, celebrates workers and the working class. The holiday commemorates the 1886 Haymarket affair, a strike for better working conditions with over 40,000 people in Chicago that turned fatal when police opened fire on the crowd, and is symbolic of the struggle for workers' rights around the world.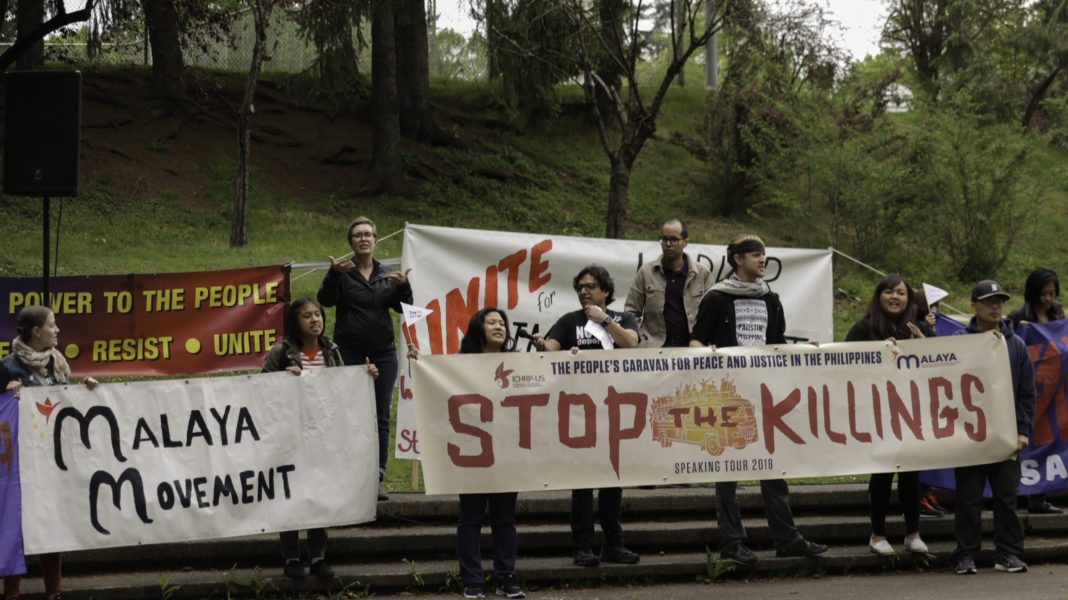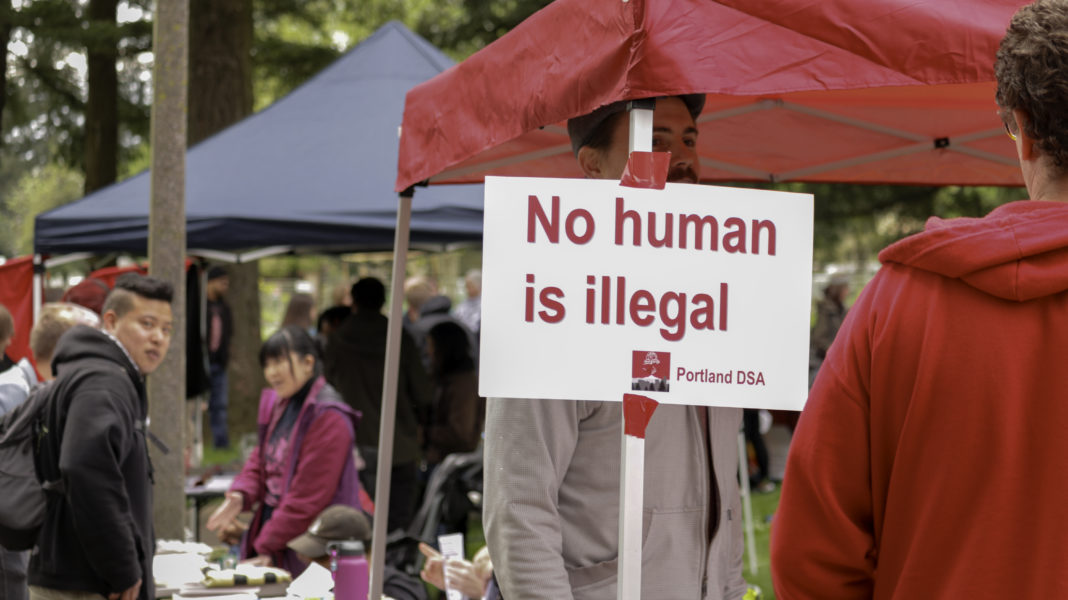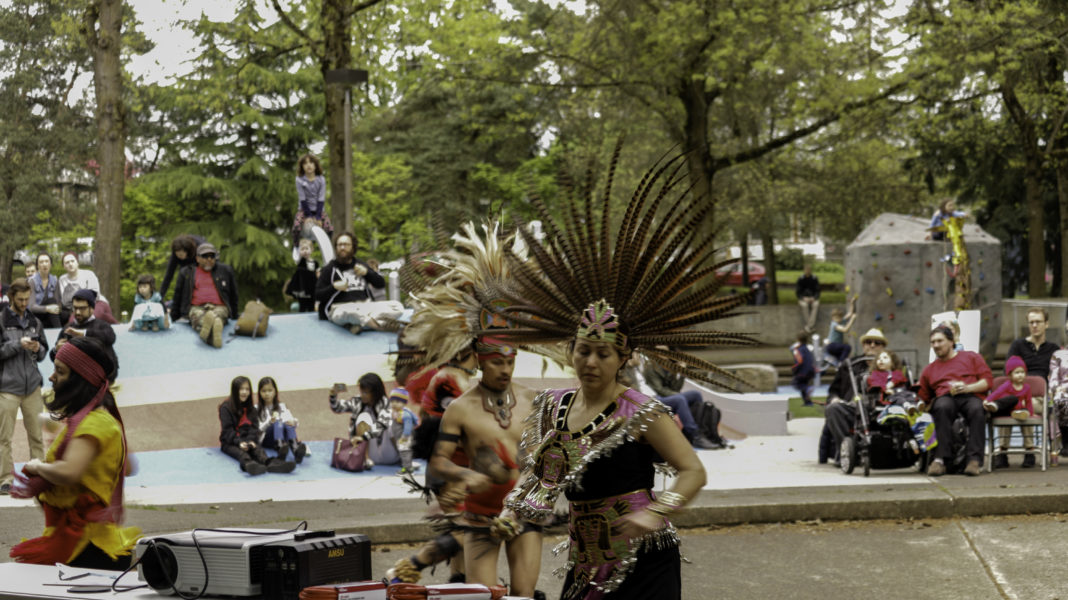 "[May Day] means people uniting together to stand against oppression, namely class oppression," said an attendee who identified themselves as Brenna. "[It's] workers coming together, minority groups coming together, people who all believe in a common cause struggling against various types of oppression."
Compared to last year's protests in downtown Portland, at the end of which the Portland Police Bureau declared a riot, this year's event felt more like a block party. Black-clad representatives from Portland anti-fascist groups patrolled the area, but there was no police presence or organized attendance by far-right counter-protesters.
"Last year it seemed dangerous, but this year it seemed like a safer place to bring my kids so they could learn about [May Day]," said parent Niki Hernandez. "[I was] a little bit nervous [to attend]…but when I saw on Facebook that there weren't police here I said 'Let's go.'"

"I think May Day is really versatile and people celebrate it in a bunch of different ways, so I could tell that this was a call for just a gathering," said another parent in attendance who wished to remain anonymous. "The only reason it would get violent is if the police decide to make it violent."
Sabina, an attendee who only gave her first name, wanted to avoid comparing the event to last year. "I think you shouldn't even talk about [May Day violence] because it feeds into this narrative that there's a negative nature to this event and there really isn't," Sabina said. "But the media [have] focused on that extensively, and I think that's really unfortunate."
They added, "You see all the various immigrants and the languages and the cultures and ethnicities represented here, and that's been drowned completely because they're choosing to focus on the riots and all that. That was something very different that happened last year."

While the event lacked the tension of previous May Day protests, participants nonetheless expressed seriousness about their political convictions and the necessity of their work.
Several organizations attended to advocate for Filipino rights. "We know that over 6,000 Filipinos leave the country every day to find work, and the number one place that they come to is America," said Lani Felicitas, a media liaison for Portland May Day Coalition and member of Anakbayan Portland, a group that works with Filipino youth and students. "Filipino youth often have to drop out and work or they join the military, so we want to provide them alternatives to that."

Other organizations in attendance included Portland Immigrant Rights Coalition, Portland's branch of the Democratic Socialists of America, Voz Workers' Rights Education Project and Black Rose Anarchist Federation.
Earlier in the day, activists protested the Portland Business Alliance for its endorsement of natural gas fracking projects and students from Franklin High School held a strike. Right-wing agitators showed up for Seattle's celebration, but police only made one arrest.

"All around the country, people are realizing the importance of coming together in order to do the job of making a revolution," said Lynn Neeley, a representative from Portland's chapter of the Workers World Party.