President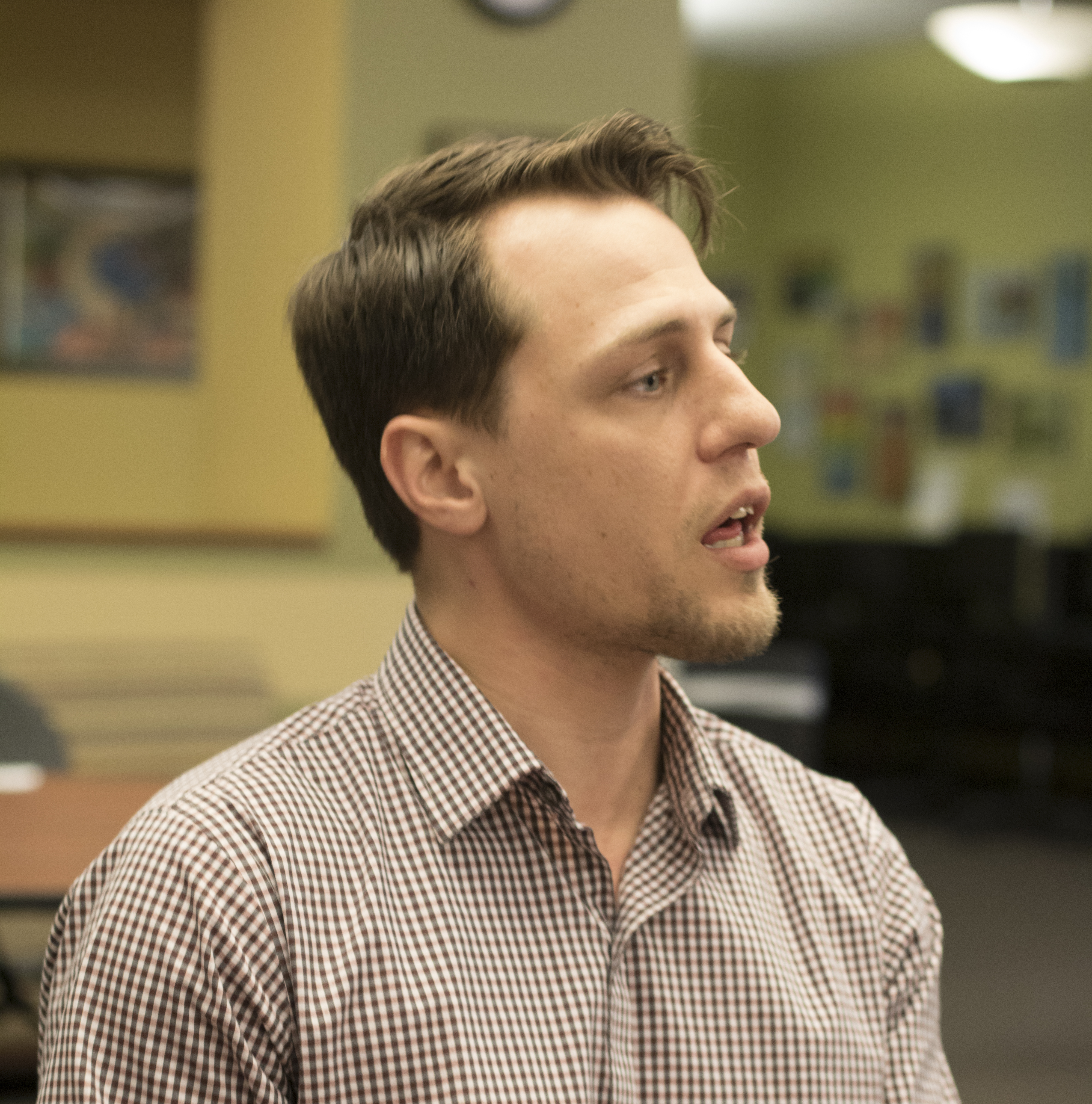 Brent Finkbeiner 
I'm running for ASPSU president because I'm dedicated to helping students succeed. I think it's time to find new solutions to age old problems on how our universities, local, and state government run. I served in the army from 2006–10 as a combat medic and was the lead medical professional for 25 infantry soldiers on deployment. My values are grounded in caring for others, without limitation based on identity or background. I also have 3 years' experience in student leadership and advocacy on a number of issues in higher education from funding, to veteran services and campus safety. I'm a business management major and transferred to PSU in fall of 2016 from Clackamas Community College where I spent my last year as student body president. I also had the privilege of serving as board chair for the Oregon Community College Student Association, where I worked with a team of leaders that represented community college students across Oregon.
Working as a senator in ASPSU for the past two terms has given me the opportunity to learn a lot about Portland State and our community here. With my time and experience, I know which practices to continue and which ones need improvement. I love working on issues that are important to students, especially when it comes to making college more affordable and accessible. I am experienced with navigating state affairs and lobbying the legislature to make sure we get the funding we need. I'm committed to bridging the gap between faculty, staff, and students to ensure we have the most meaningful experience together possible.
I'm proud to be a part of Engage PSU, and I believe this team truly represents the diversity of Portland State. We have students who are veterans, parents, students of color, international students, LGBTQ students, and more. We built this slate to represent you and to reflect the many voices in our community. Student engagement is our top priority, and we'll work tirelessly to ensure the needs of students are met. We'll build a strong relationship with the incoming university President and Board of Trustees to ensure decisions are made in the best interest of students. Tuition cannot continue to rise at the current rate, students are sick of paying more and getting less. Our experience should be both meaningful and affordable. On top of that, our college needs to be more accessible, Engage PSU is dedicated to connecting you with the resources you need and will be your biggest advocate through our term in office.
Vote Engage PSU and join us in building student power!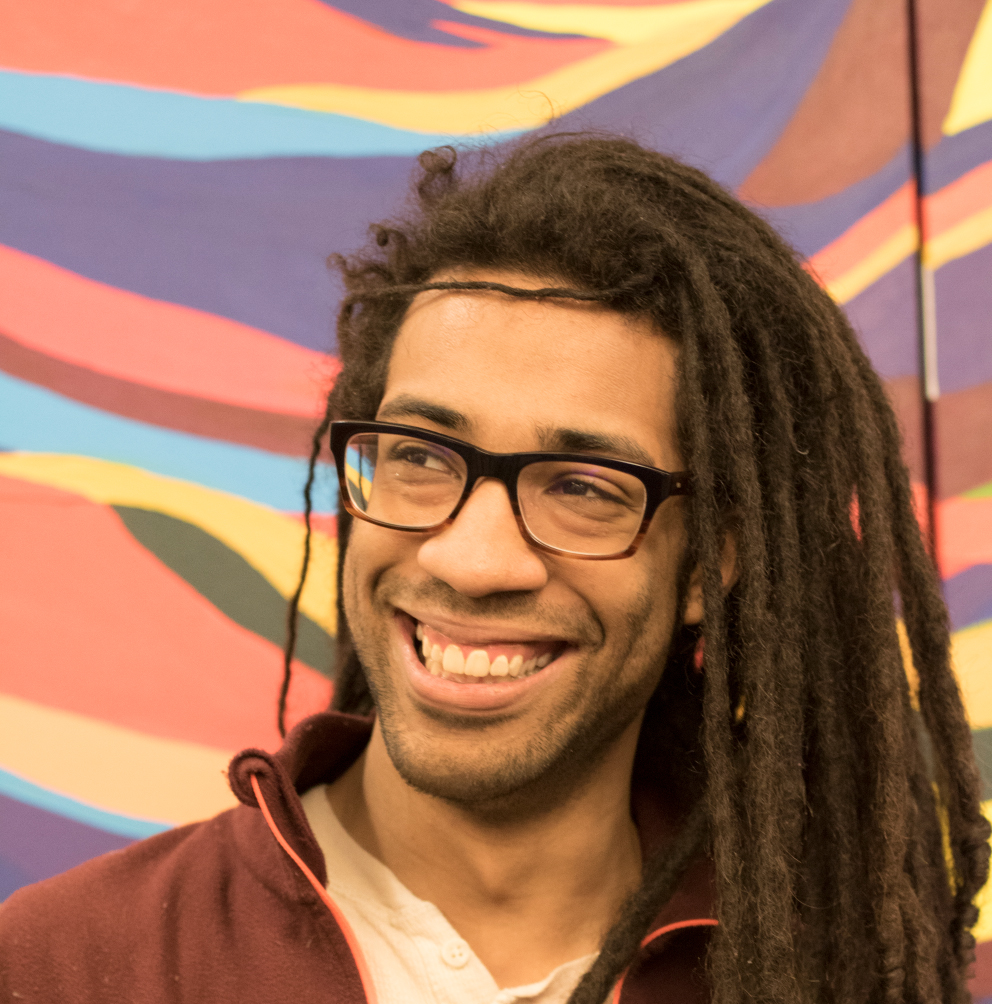 Vice President
Donald Thompson III
Black man from Washington, D.C., pursuing a B.S. in biochemistry and in health studies through the OHSU-PSU School of Public Health. I returned to college in spring term of 2016 and have been involved in student activism since my first day on campus.
I've joined with student, faculty and community activists and organizers here on campus to advocate for student autonomy, for a living $15 minimum wage for campus workers and for administrative accountability. I've spoken out against the armament of campus security, administrative bloat, and the role and power held by the Board of Trustees over students. I've participated in protests and walkouts on and near campus against police brutality, poverty wages and against the election and actions of President Trump.
I think that leadership is most productive when leaders are focused on how best to bring together, represent and elevate the community that they are beholden to. This is achieved by leadership making every effort to engage with their community. My expectation is that those given the power to make decisions should do so with this in mind: An empowered leader should pursue an empowered community. I've held a position on the Student Fee Committee since fall term 2016 and I've maintained this view on leadership throughout. I don't mean to change that anytime soon.
I believe in building a campus community whose members engage with the concerns of their peers, especially those most marginalized in our spaces. PSU should be a community that seeks to improve the living conditions of students, faculty and Portland's community at large. This means among other things the pursuit of cultural competency, increasing accessibility to the college, contending with tuition increases and holding one another (and the administration) accountable for the things we do and say.
If you choose to vote for me, you can be sure that I'll listen to your concerns, I'll see you and I'll hear you, and I'll make damn sure what matters to you matters for us.
Senate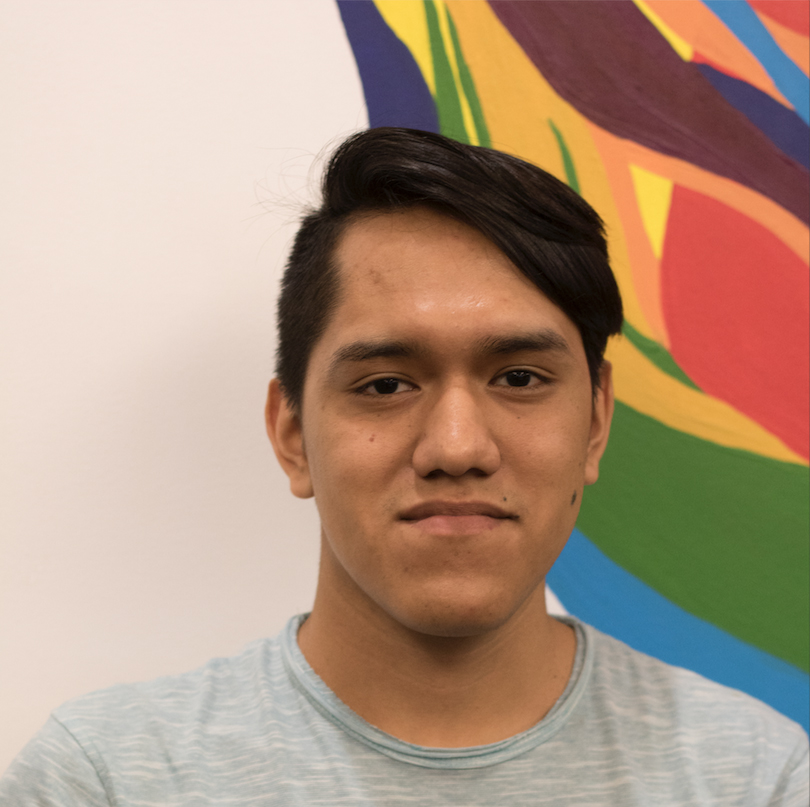 Luis Balderas Villagrana
As PSU grows, so does the need for resources for our students. Through my experience working under the current ASPSU administration, I have built respectable connections through hard work and dedication. As senator, I will continue to ensure that the ASPSU continues to evolve as a respected, mature voice within the academic community. I appreciate your support, and am excited to lead us into the 2017–18 academic year.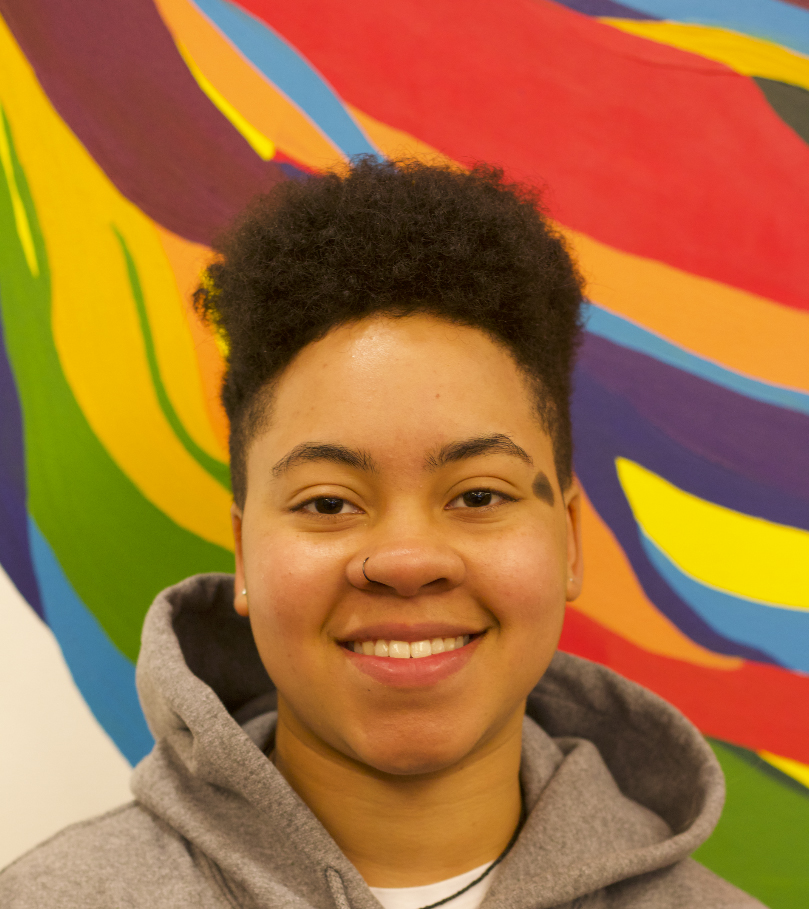 Alex Herrera
My two years at PSU have been full of community engagement, and I intend to continue that work if elected to ASPSU Senate. I spent my second year as ASPSU's Multicultural Affairs director and became a peer advocate for the Women's Resource Center. I hold three positions on the leadership team at the Cultural Resource Centers, where I have made great connections with the directors, coordinators, and students, as well as planned and facilitated events and programs. I have also completed an internship with the Student Sustainability Center where I was able to take part in professional development, event programming and student organizing. Additionally, I have been a core team member of the ASPSU Vote OR Vote Student Voter Registration Campaign. My involvement with these programs has allowed me to develop my student outreach skills, community partnership skills, and public speaking.
Apart from my involvement with organizations on campus, I have been able to attend conferences and sit on statewide student leadership boards through the Oregon Student Association and gain connections with community organizations as well as the United States Student Association.
All of these experiences on and off campus have given me the knowledge, community relations, and skills necessary to understand the importance of this position, as well as teaching me the value in representing the student voice.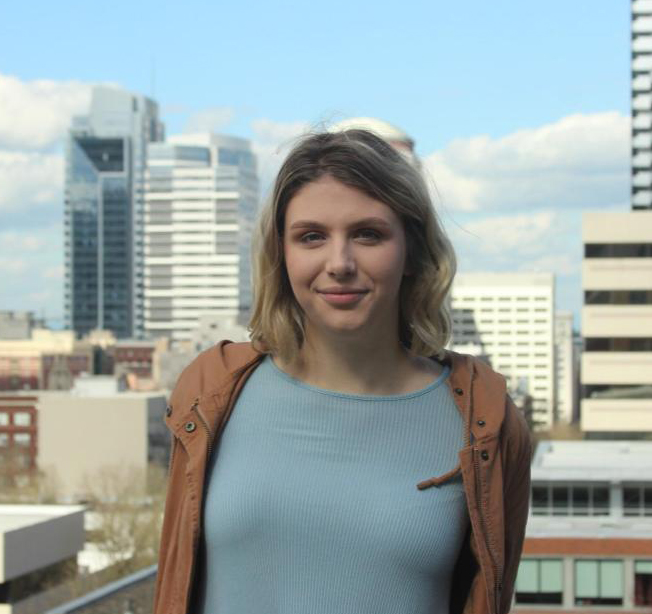 Katie Kennedy
ASPSU is important to me because it is the most effective avenue I've found for students to enact change on campus. I'm honored to be associated with student leaders that I so highly respect and that share my values. I am most passionate about holding PSU's administration accountable, all while practicing transparency as a senator and active member of EngagePSU.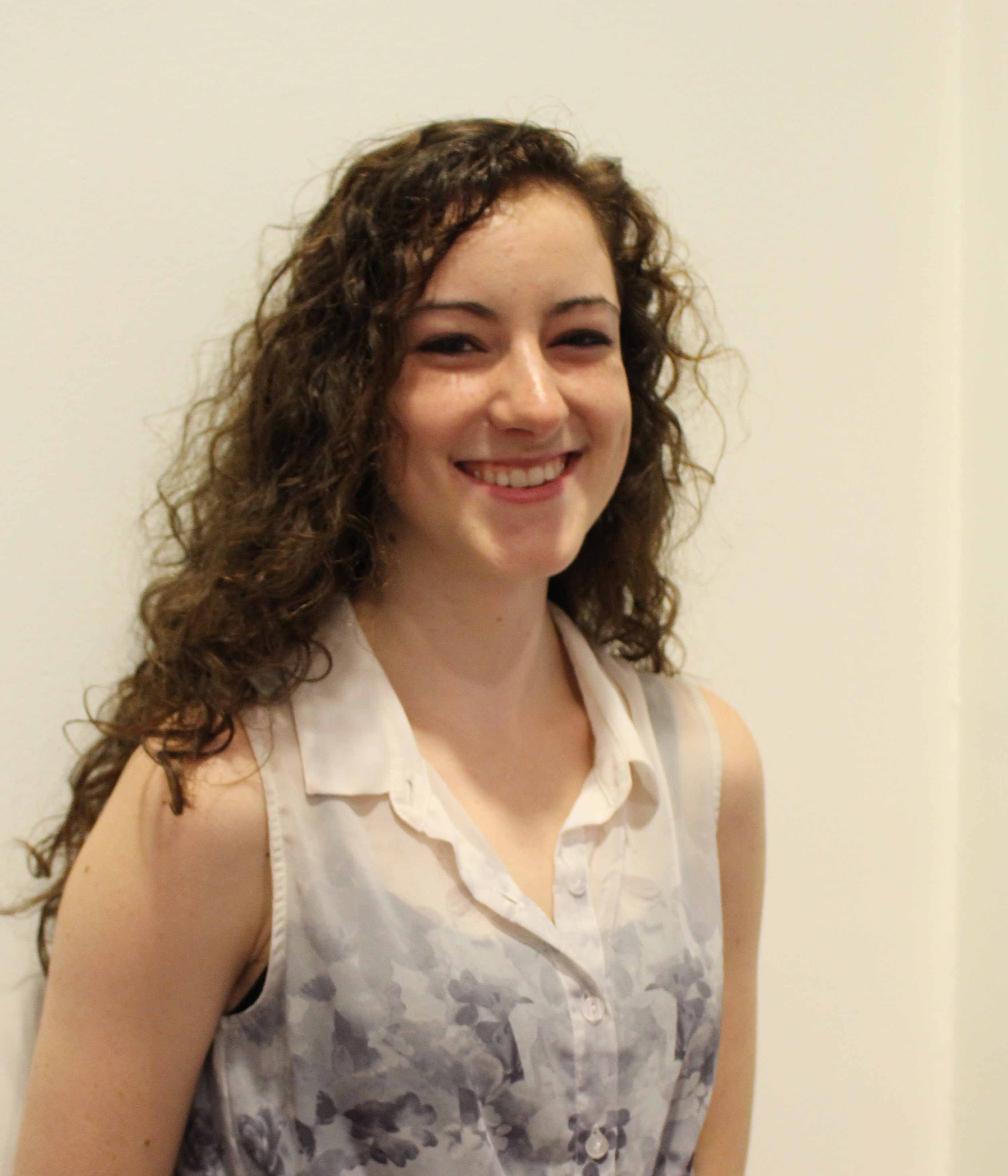 Emily Korte
Hello students of PSU! My name is Emily Korte and I am running for a senator position on your student government. Right now I am studying abroad in Prague, Czech Republic, but before that I was a senator on ASPSU for four terms.
I am a political science major with two minors in law & legal studies and economics going into my junior year here at PSU. As a senator, I have strived to hear all voices and represent the students of PSU and not just those that have the loudest voices but even those that are nervous to speak up. I hope to continue to contribute to my school and to your school and make it better for everyone. I am truly open to hearing all opinions, feelings and perspectives on all issues because I believe everyone's view of the world is valid and deserves to be heard. I look forward to working with student government once again! Thank you!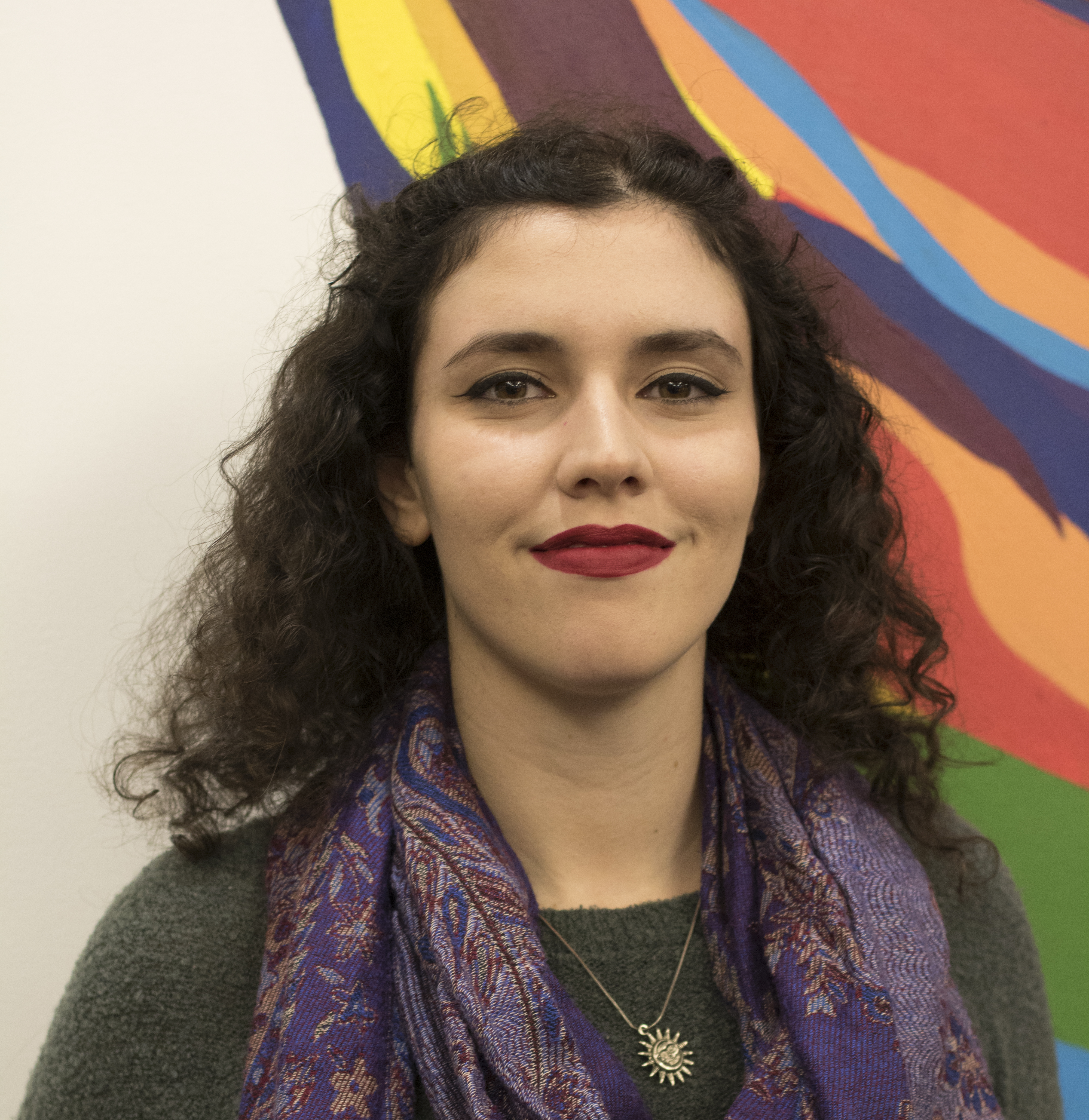 Zia Laboff
I'm running for a position in ASPSU because I genuinely believe in the importance of student representation and having someone to advocate for student interests within the larger structure of the university. I want to prioritize student engagement so that ASPSU can be more of a resource for students on campus as well.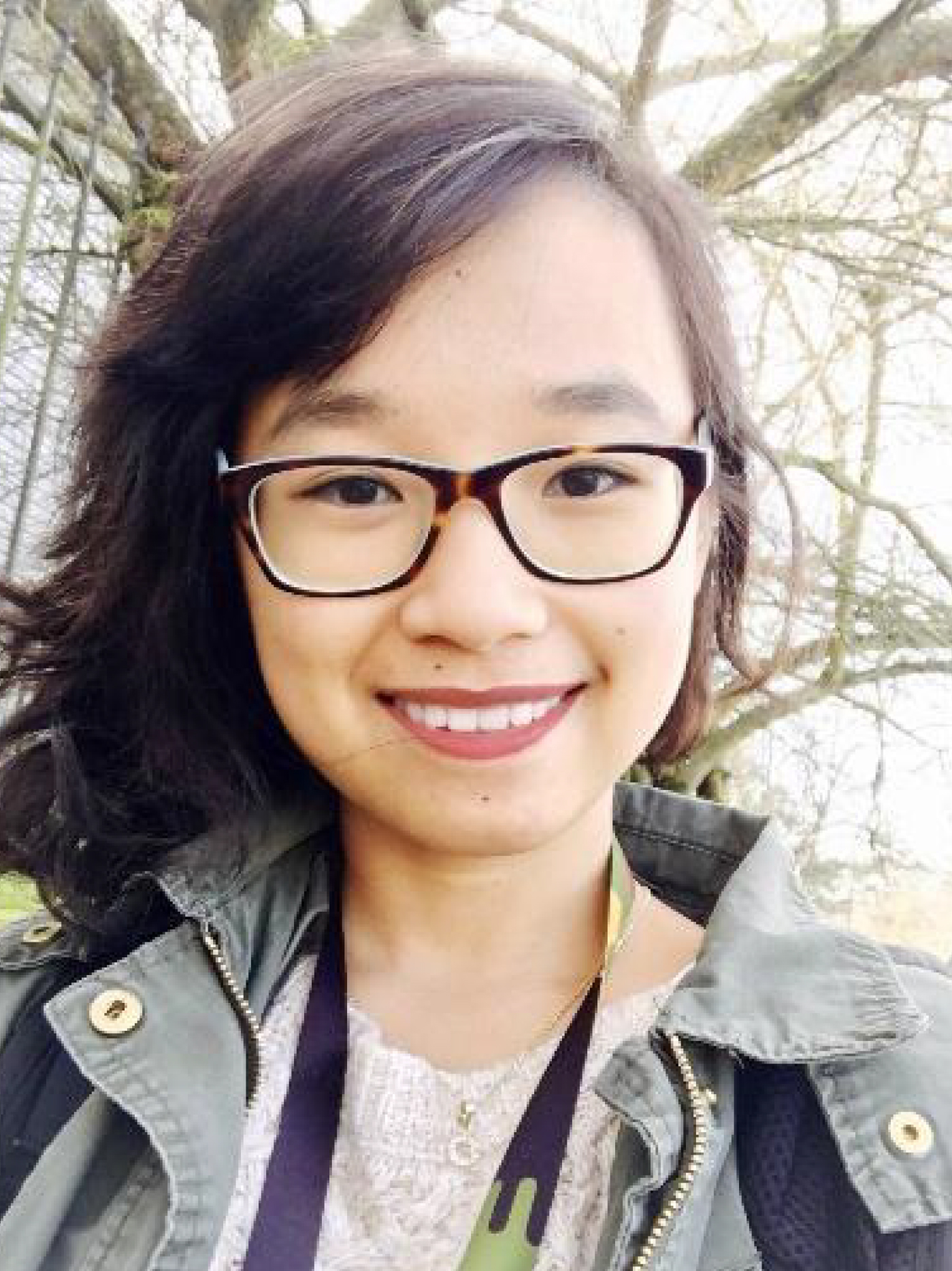 Linh Le
I'm running because I believe in tackling systematic issues with the policy change, lobbying officials and influencing legislatures while working in real time to mend the damages that current policies have created. I'm most passionate about food security, healthcare, and tuition increase, the most pressing issue at the moment. I'd like to represent the student body.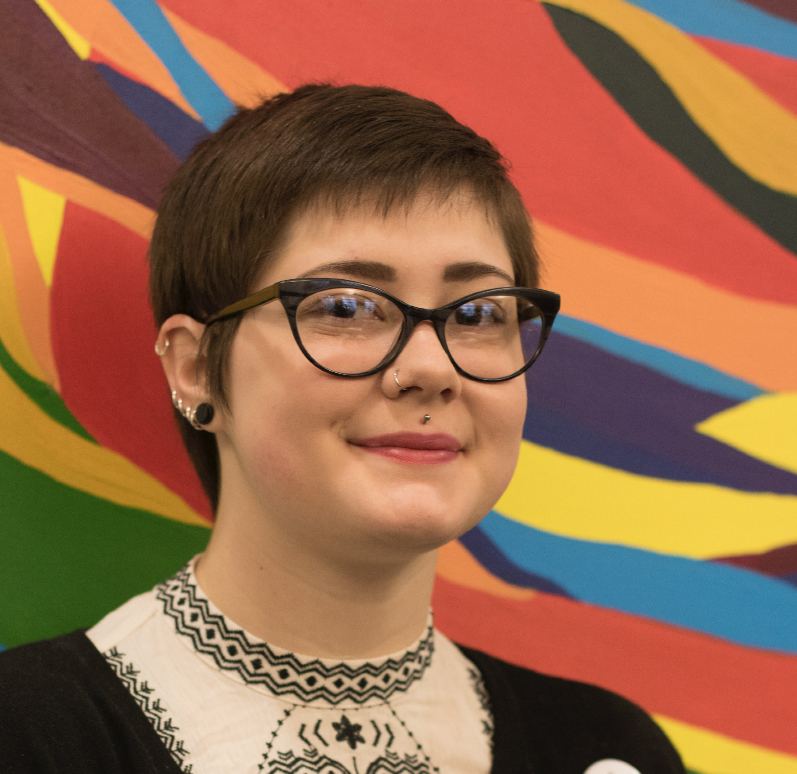 Catherine Everett
I am running in the ASPSU elections because I believe that student engagement and collaboration is powerful. I believe marginalized communities must have equitable representation, especially in places like ASPSU where important decisions, like the use of student fee dollars, are made. I am dedicated to working together and building a campus and community that is accessible on all levels.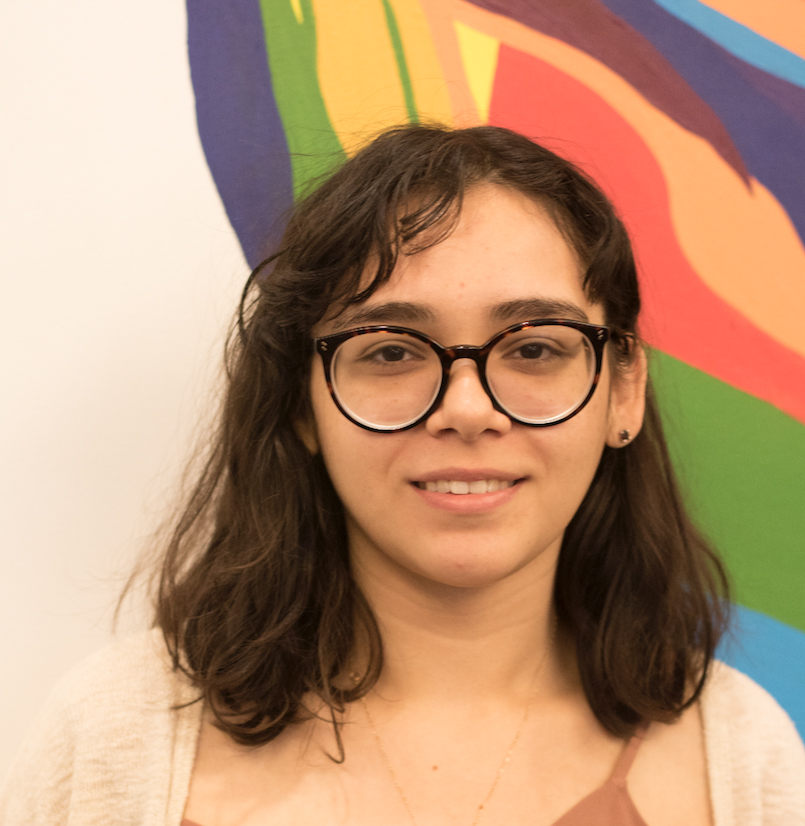 Jocelyn Rodriguez
As an advocate for furthering prosperity for all, I will be running for a position on Senate to continue the work of sustainability at PSU. As a student studying geography with minors in GIS and sustainability my work at PSU has been dedicated to joining teams that push the university to do its best and to keep raising their thresholds. This past year the Sustainability Affairs Committee has worked on topics ranging from self-care, green spaces on campus, food insecurity, and renewable energy sources. Current national politics threaten much of the success we have seen in regards to sustainability issues. This means that smaller communities must move forward in completing and continuing the work that has and needs to be done more than ever before. At PSU we have students who are compelled to enact change and demand things for the greater good. This is what I will continue to do with my remaining time at the university.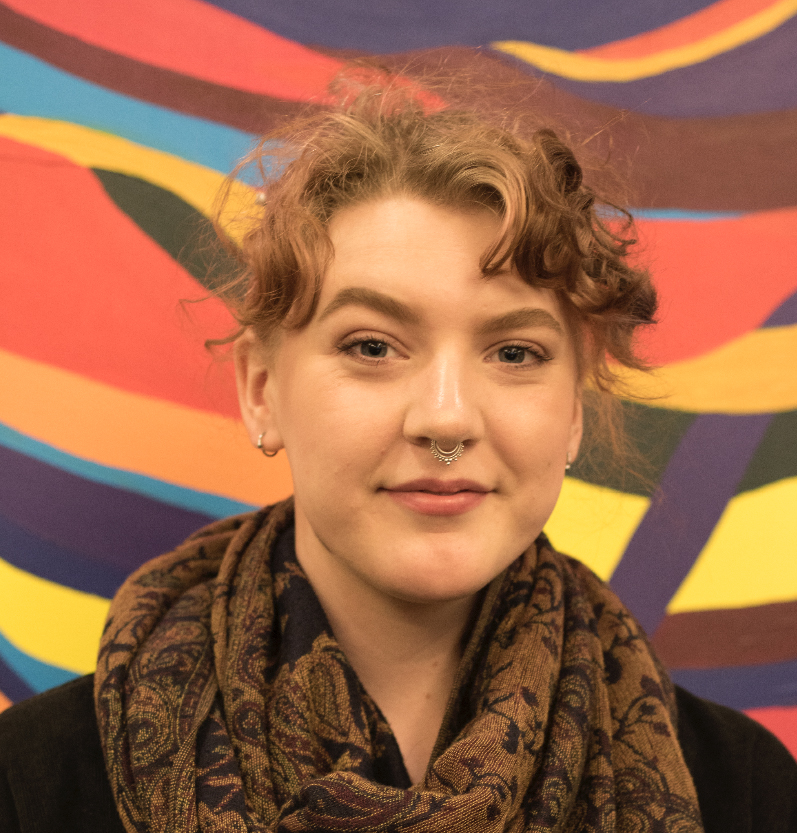 Zoe Stuckless
I'm running for a Senate position because I believe in striving to build a better community and working to represent the interests of every student at PSU. I know that our campus has a wealth of opportunities, and I want to work to ensure those opportunities are accessible for everyone. I'm currently a freshman majoring in theatre arts, and I've been working around Portland in theater for a few years. I've had experience coordinating projects, leading large teams and working to promote arts advocacy projects within K-12 schools. I led a campaign to empower youth voices by creating a playwriting program at a local high school and coordinating with a group of young actors, enabling student groups to produce work that was representative of their experiences. I believe that diversity of narrative is critical to creating a strong and engaged community.
I applied to Senate to fill a vacant position this past Winter Term, and since then I've worked on the Equal Rights Advocacy Committee and the University Affairs committee. My committees are focused on accessibility and equity in education, as well as student engagement. My work on the Equal Rights Advocacy Committee in particular means a lot to me, as we have been working directly with both university faculty and larger organizations to ensure that Portland State remains dedicated to its student population first. If elected to Student Senate, I will continue to work to make sure that every student voice is heard.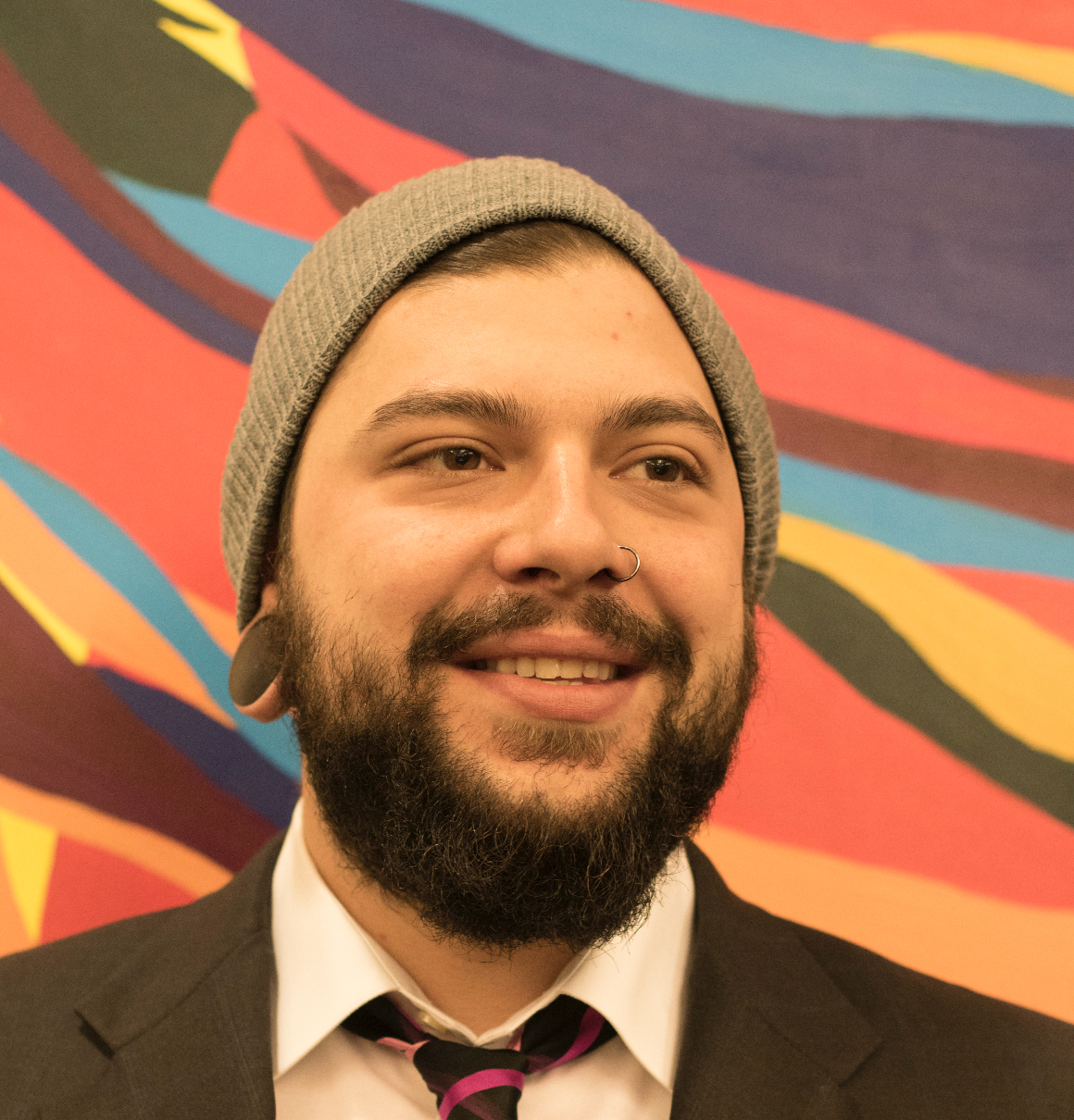 Nickolas Hash
I'm a current senator with ASPSU running for my same position and hoping to retain my position or advance at some point within the sustainability committee. I am a fellow of ISS, an officer with the sustainability student group SAUCI a poli sci major and sustainability and econ minor. I possess a unique blend of traits focused around sustainability and the policy & economics to make it work that many do not. I am currently working on a number of projects that all contain some overlap and hope to retain my position through the next year to see those efforts be realized and come to fruition.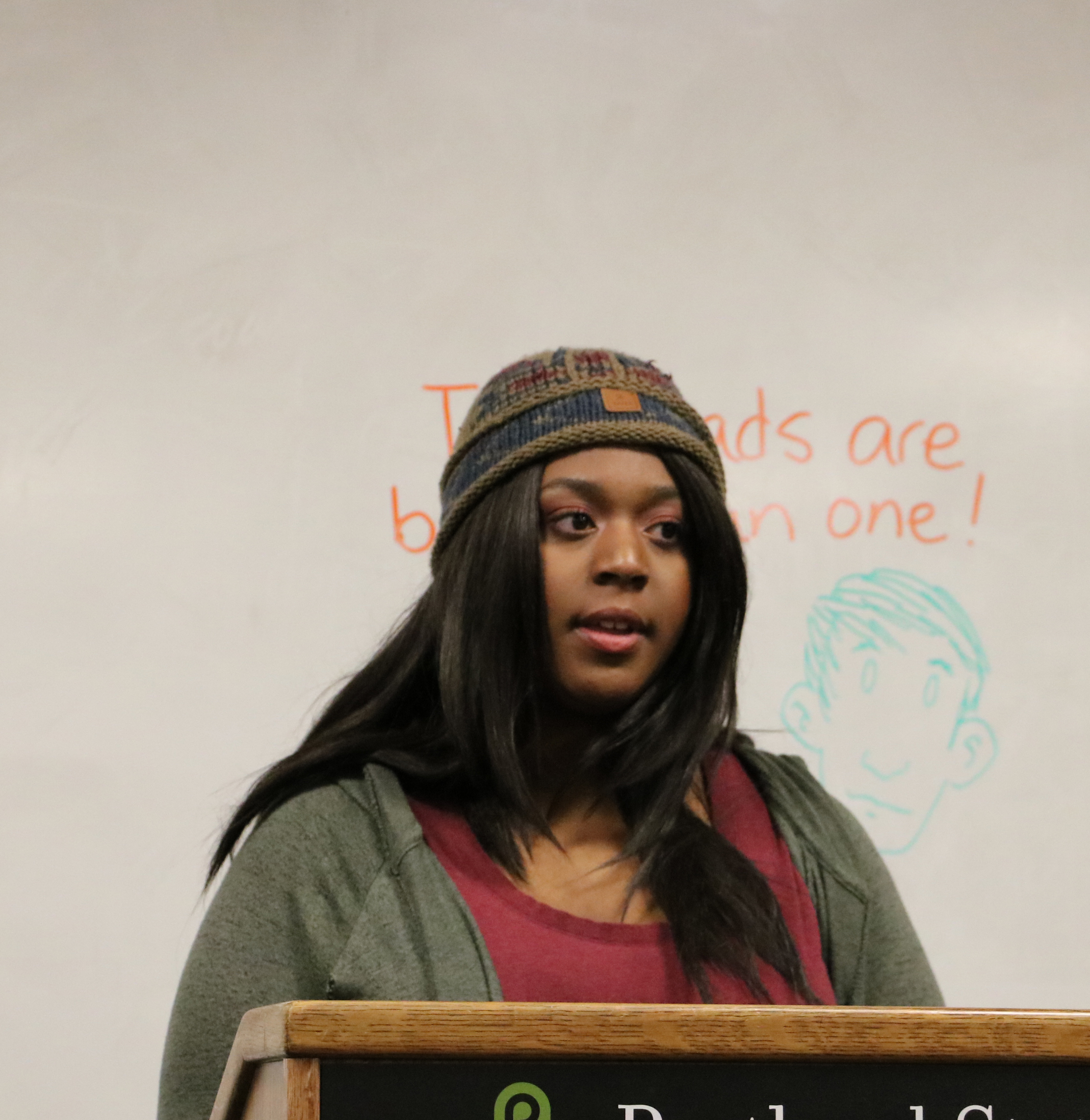 Sabrina Stitt
I am a junior majoring in community development with a minor in civic leadership. I am running for the senator position in the ASPSU student government, a position that connects the student body with their government. As a first generation college student, a woman of color, a veteran, and a parent, I personally know the importance of making Portland State University a safe, welcome, and accessible campus. I want to do that by empowering students to feel a sense of power over their experiences at Portland State, and thus the power to organize themselves and with others. I am currently an ASPSU intern where I have spent the term learning about the various situations that can affect students, such as access to affordable health care, power, privilege, and oppression, and the importance of gender equality in positions of leadership. I have lobbied the Oregon State Legislature to increase funding to Universities and to early childhood education programs. When I am not in classes, I am taking care of my 3 and 5 year olds. I am committed to student engagement and if elected, will do my best to serve students and to making Portland State University a better campus for all.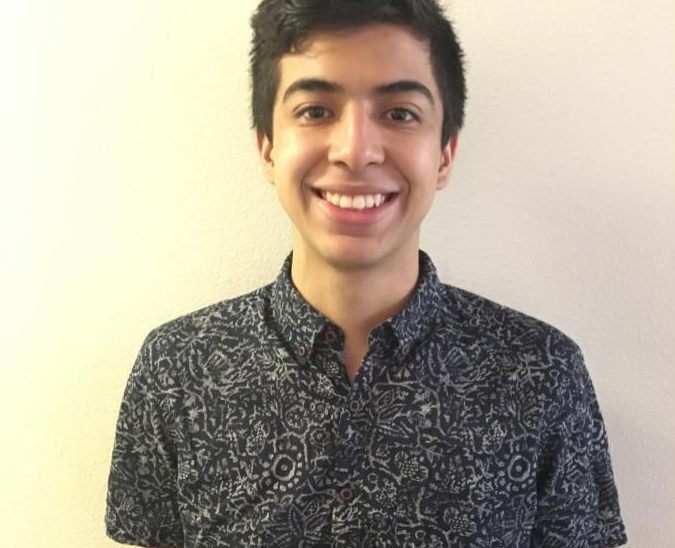 Cuautli Verastegui
I've attended Portland State since fall of 2015 and am a junior in standing. My major is community development with minors in conflict resolution and psychology. I have always been heavily involved in student life, whether it's going to a PSU basketball or football game, playing intramurals, or attending any of the various events around campus. Lately, I've increased my involvement by becoming a leader of a Portland State student group: Students United for Nonviolence. As a SUN leader, I have been responsible for planning events and creating budgets. I would like to continue to increase my involvement by becoming a senator for ASPSU. As a senator, I will push to lower tuition, increase pay for student jobs to $15/hour, improve communication between the student body and ASPSU, create a more inclusive and welcoming environment, and decreasing wasteful spending such as training armed security personnel and reinvesting it so it directly benefits the student body. I believe I have a warm face and am easily approachable. I would love to meet and talk to you, listen to your concerns, and learn from those conversations.
Student Fee Committee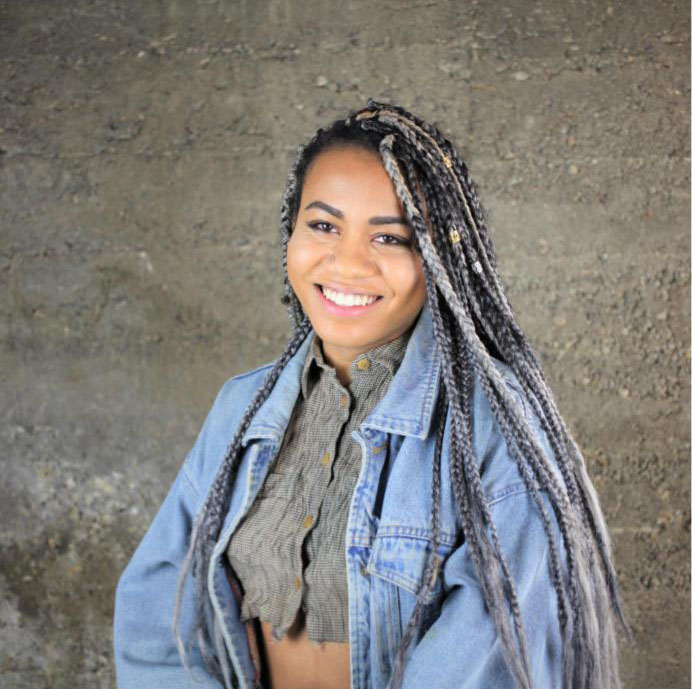 Violet Gibson
I am running for Student Fee Committee. This will be my third year in ASPSU. My freshman year I was a part of the ASPSU civil leadership internship. Then my sophomore year I was appointed to senate. I'm a double business major focusing in advertising and marketing with a minor in Japanese. I'm also apart of Portland State Programming Board, so I have experience working with big scale budgets. I have been dedicated to ASPSU in the past and I'll continue to do so in the future.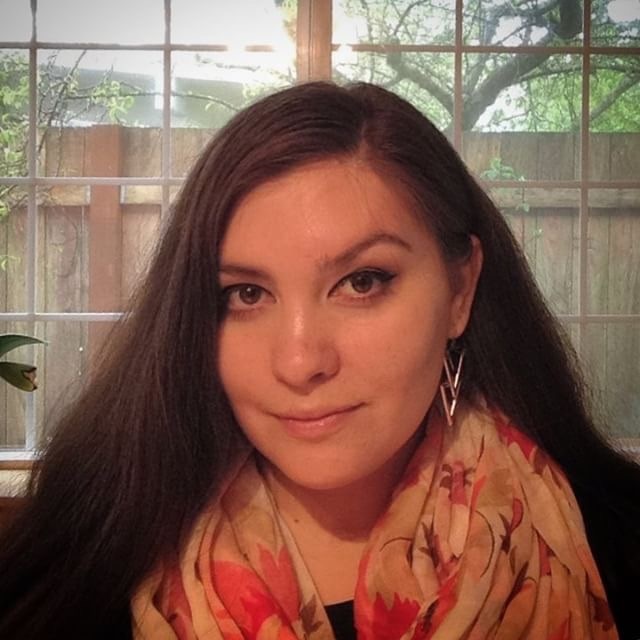 Amber Hastings
As a student who has collaborated on creating a budget for a fee funded area, I've valued a viewpoint neutral process and good communication from the SFC. These are still two areas where the SFC stands to improve. If elected I will work on strengthening the communication that SFC liaisons should be be providing to fee funded areas and the campus community at-large. I will also serve as a voice for fairness in the fee process.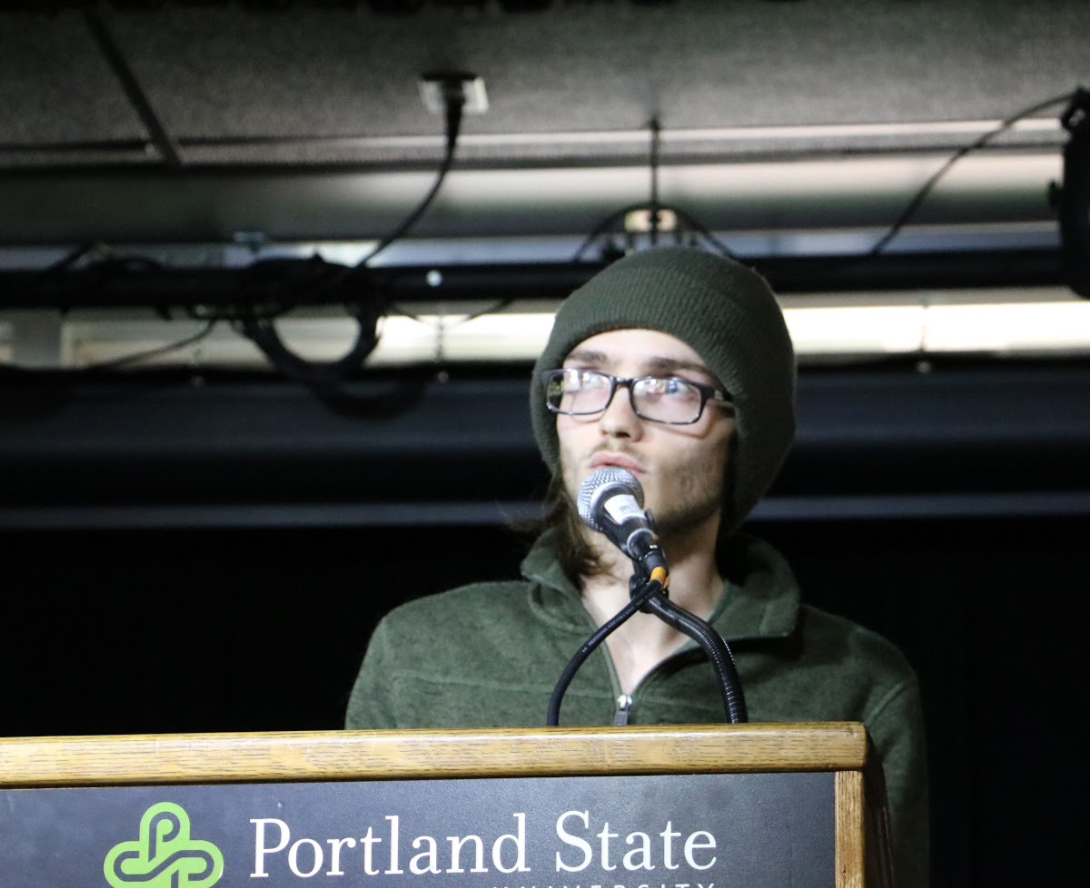 Andy Mayer
In my two years on the Student Fee Committee I have fought for two things: student jobs and student autonomy. In this past year that has meant fighting to fund two years of minimum wage increases without any student worker losing hours, and that fight needs to continue next year. As tuition increases we need to be funding more quality high-paying jobs for Portland State University students and reverse the trend of student jobs and Graduate Assistant positions being replaced by professional staff. We also need to expand student-led initiatives, increase wages for workers on campus to a living wage and make the mandatory incidental fee process more efficient, transparent and engaging.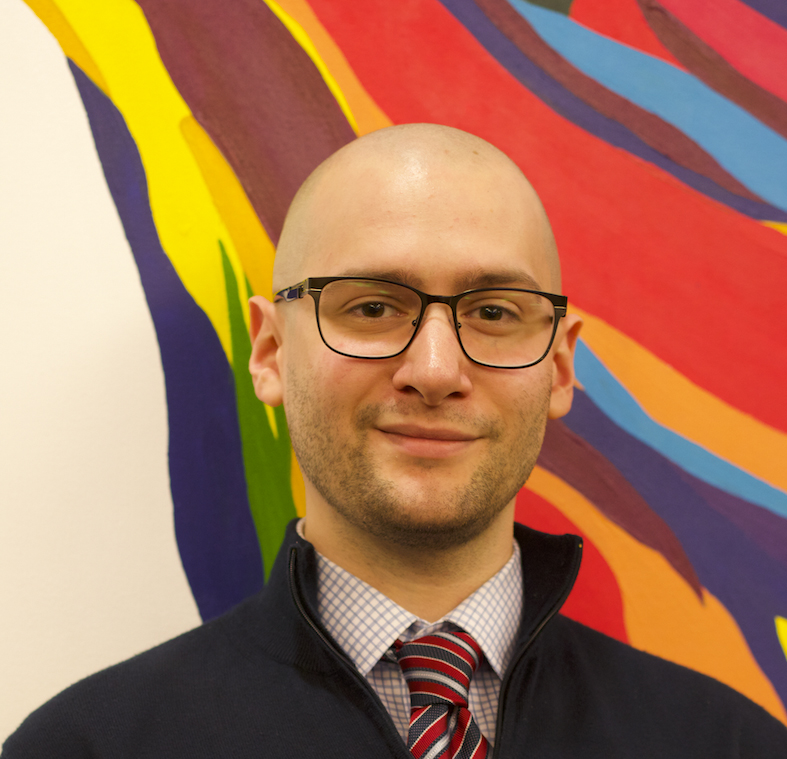 Patrick Meadors
ASPSU's importance is in representing the students whose voices are not being heard. I am running to hear and amplify your voice and shape how our money is spent. College should be affordable and accessible but is often neither. I am passionate about working with you to change that. If you vote for me, I am accountable to you all.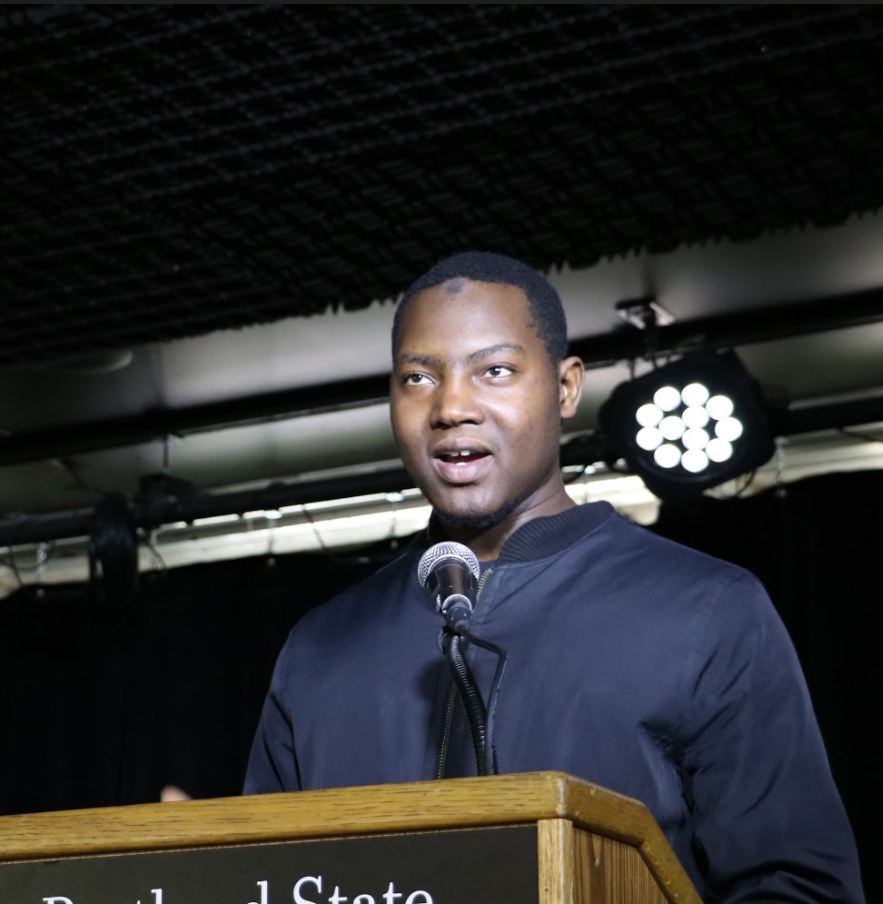 Mahamadou Sissoko
I am running for the Student Fee Committee. I have been a SFC member for more than 3 terms. My time with ASPSU allowed me to get familiar with the activities and duties of the Student Fee Community. I am also involved with university housing and the Office of International Students. I am in a very good position to be aware of the challenges students face in different parts of PSU. I would like to be an SFC member one more time to be continue to advocate for students' interests and well-being.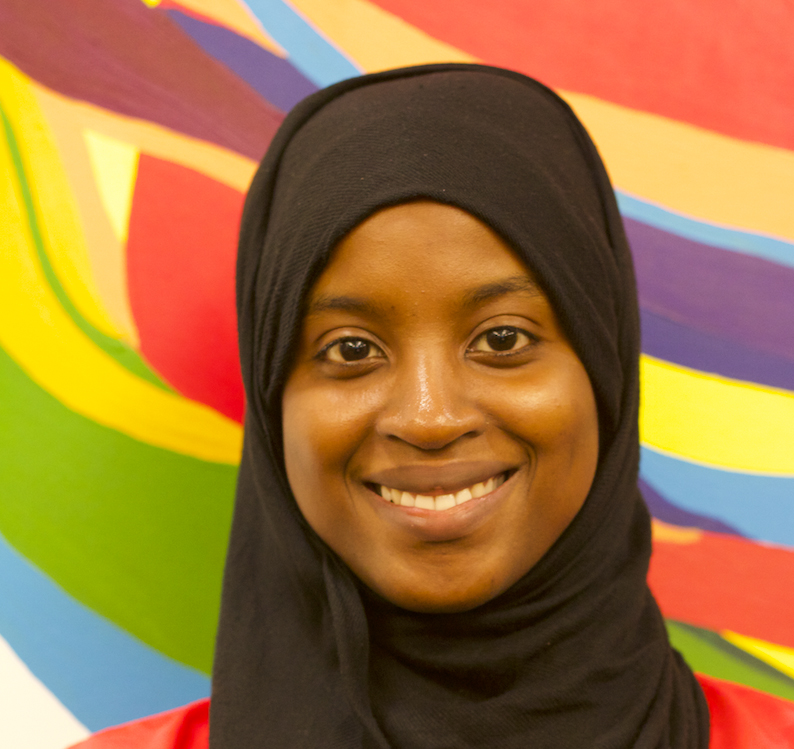 Suwadu Jallow
ASPSU is important because they represent students in different issues and advocate for student needs to make sure no one is left out at PSU. I am running due to my diverse background and experience, and also because I want to be a voice for the students that don't have the opportunity to be part of the decision making process. I am extremely passionate about giving back to my community, and I am currently involved with multiple NGOs. Students should vote for me because I will ensure their student fees are spent on programs that they value and care about.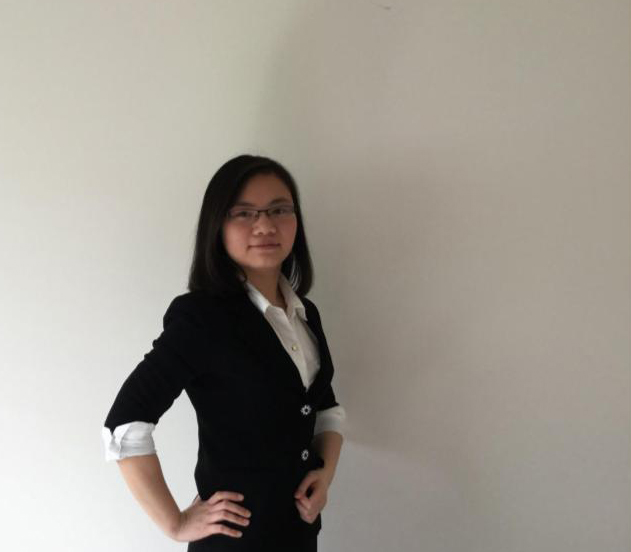 Nhi Dao
I am a honors business student, a peer mentor, a note taker at Disability Resource Center, and a Judicial Review associate at Portland State University. I want to unify my teamwork skills, my leadership skills, and my accounting knowledge with a Student Fee Committee position. I am a very determined individual and a hard worker. I have the ability to learn quickly. I work very well with others and independently. I am very well organized.