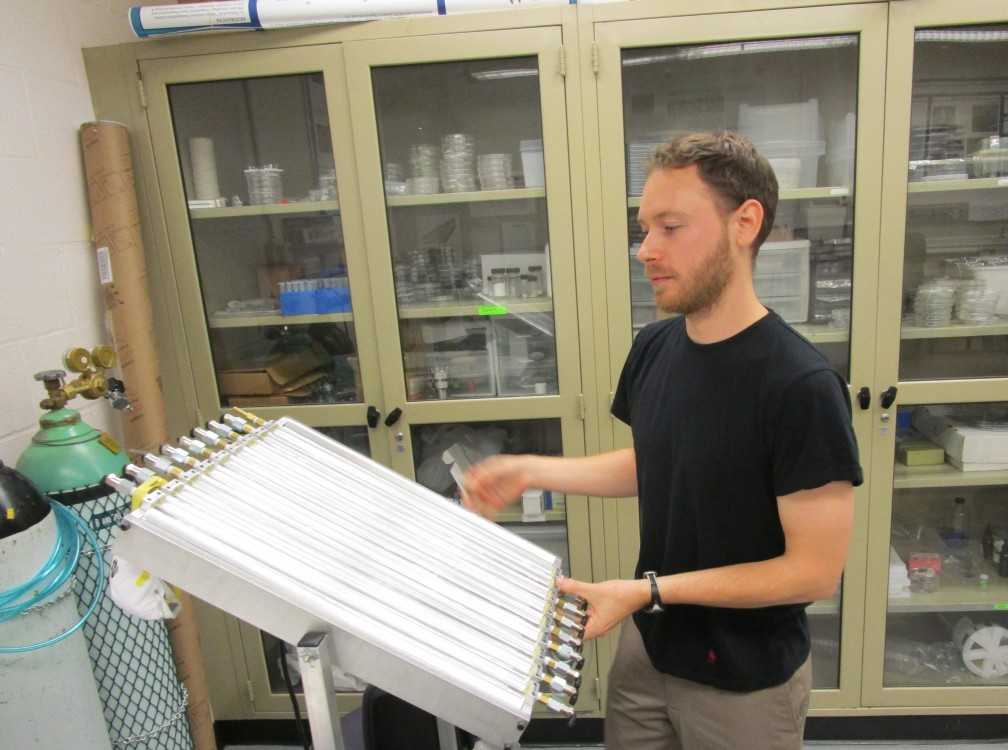 A student-led team of researchers was awarded a stimulus grant to support their preparation of a proposal to the Environmental Protection Agency P3 (People, Planet, Prosperity) Award Program. They were awarded the $2,500 stimulus grant last week by the Portland State Institute for Sustainable Solutions.
They will now compete for the EPA P3 award which ranges from $15,000 to $75,000.
The winning team, comprised of Dr. Jun Jiao, faculty principal investigator, Simon Fowler, co-investigator and student lead, and Emilio Molina, co-investigator, won for their enhancement of water purification using innovative materials.
In an email, Sustainability Curriculum Coordinator Jacob Sherman wrote to us last week to explain that offering the grant supports the goal of ISS to help students and faculty in their research on sustainability related projects.
"The stimulus program advances this goal by supporting competitive student and faculty research teams in preparing and submitting proposals to the EPA P3 program, which is meant to research, develop and design solutions to the real-world challenges facing our overall society," Sherman wrote.
A PhD student in the applied physics program at PSU, student lead Simon Fowler explained that the funds would be used to purchase supplies, use specialized equipment, and pay personnel. "Since we are fabricating a catalyst material, we need money for the synthesis precursors, and then for use of characterization equipment (in this case electron microscopes)."
Preparing the application for the EPA P3 grant will be time consuming, Fowler said.
"Essentially we have to show that our research is beneficial to the EPA's three Ps: People, Prosperity and Planet," Fowler said. "Therefore, some money is used to pay people for their time, spending many hours reviewing the necessary criteria."
An undergraduate senior in the mechanical engineering program, Emilio Molina said that his role in the research is "to design and build custom parts, assemble the water purification system prototypes and improve upon current prototypes. Often, the design drawings are used for presentations and grant proposals." Molina said he is excited about the stimulus, since it will help the team to improve on their preliminary results.
To read more about Fowler's project and the stimulus grant in the previous Vanguard article, "Sustainability grant accessible to student-led research groups."