How to make extra cash this winter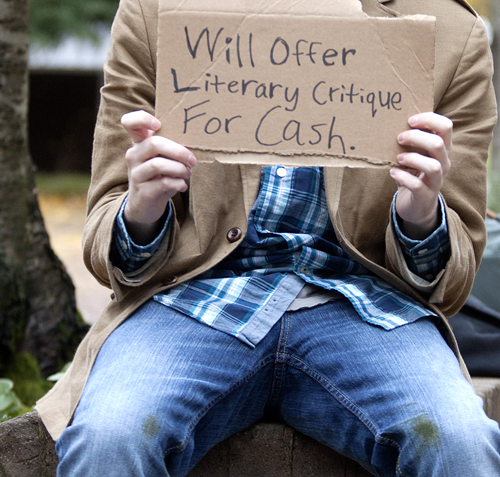 The holidays are a time of joy and giving. To be in the proper holiday spirit, one must let go of their selfish tendencies and give to those they love and cherish. Unfortunately, gifts do not grow on trees. With the costs of the latest video games and fancy computer devices only going up, it's hard for a college student to afford all of this holiday cheer. Luckily, there are some ways to score the extra green over winter break that will make all this giving possible.
Precious bodily fluids
Giving doesn't always come in the form of ugly sweaters and toys. Giving blood can help save a life, while also helping you earn some cash. Local plasma donation centers are a way to help out someone in need while doing absolutely no work. While the pay isn't going to get you that brand new fixie (donors are paid between $20 and $40), it will score you enough to buy some flowers for your mother.
Local plasma donation clinics:
Biomat USA
8033 SE Holgate Blvd.
503-777-5320
Talecris Plasma Resources
10115 SE Stark St.
503-252-5308
CSL Plasma
16225 NE Glisan St.
503-251-8822
Santa Claus is coming to town
Santa receives billions of letters every year from children, requesting the crappy toys they've been waiting anxiously for all year. Unfortunately, many of these letters do not receive a reply. But this can be remedied! By hiring yourself out to respond to children's letters to Santa, you can not only give the young ones a special personalized response to their requests, but you can save busy parents the time they would spend doing this themselves. For a small fee, you can help a child continue their belief in Santa. Letters should be kind, joyous and preferably profanity-free.
The season of consumerism
During the holiday season, there are plenty of opportunities to eat, drink and be merry. The Food Innovation Center allows you to do all three of these things. Funded by Oregon State University, the FIC tests a variety of food products on willing volunteers. These volunteers not only get to try the latest tasty treats, they are also paid $20 to $25 for only 45 minutes of "work." Tastings are held throughout the year, so join the mailing list to keep up-to-date with their events.
Food Innovation Center Agricultural Experiment Station
1207 NW Naito Pkwy., suite 154
503-872-6680
The gift that keeps on giving
For many men, sperm donation can turn an everyday habit into easy money. Sperm donors can receive from $30 to $50 for every deposit they crank out. Those looking for a donor often try for young, healthy and intelligent men, making college students an excellent choice. Sperm donors are kept anonymous, giving the donor more freedom and protection.
This holiday season, give the gift of parenthood to two lucky people. Those who are nervous about the decision have a variety of resources to consult including at Oregon Health and Science University and can always invite a friend to come with them.
OHSU Center for Health and Healing
Fertility Services
10th Floor
3033 SW Bond Ave.
503-418-4500
Renew, reuse and resell
Instead of re-gifting or tossing unwanted items, take the time to resell them. Head over to the nearest exchange store and score some cash or store credit for unwanted gifts. Buffalo Exchange will accept used or new clothing and anything they don't buy will be donated to a local charity. Unwanted books can be sold to Powell's City of Books. GameStop will buy or trade for new and used console games. The newer and more pristine the items, the more they can be exchanged for.
Buffalo Exchange
1036 W Burnside St.
503-222-3418
GameStop
700 SW Fifth Ave., suite 4050
503-222-7670
Powell's City of Books
1005 W Burnside St.
800-878-7323
Shopping vicariously
Many students have hectic schedules, especially during the holidays. By becoming a personal shopper, you can help out your friends and family while earning money to buy your own gifts. Personal shoppers have a lot of responsibility—selecting the perfect gift for someone is not an easy task. If you are sent to buy gifts for your friend's children and return with seven bottles of Scotch, you may not be a personal shopper for very long. Take the time to interview your client and figure out their specific needs. Stores like Macy's and Nordstrom also hire employees out as personal shoppers, so keep an eye out for businesses that are hiring in this field. •