5th Avenue Cinema
This is the obvious one—if you're reading this guide, admission is probably free for you. 5th Ave. is right here on campus and free for all students. The theater shows a well-curated variety of art films, documentaries and more popular fare, and it's a great way to expand your cinematic horizons on the weekend. The downside is it only shows films on weekends, so waiting for it to screen something you enjoy might take a while if you're not into this week's showing. This term, I highly recommend the Halloween screening of Canada's 3D psychedelic horror movie The Mask and the Rainer Werner Fassbinder double feature closing out the term. You can find the complete schedule online.
Whitsell Auditorium
The next closest theater to Portland State is this cozy little space in the basement of Portland Art Museum. Northwest Film Center screens several movies every week, from recent animated films and black and white classics to locally made music videos and documentaries.
OMSI
Just across the river, an easy streetcar ride over Tilikum Crossing, lies the Oregon Museum of Science and Industry. Their Empirical Theater shows big Hollywood blockbusters, science documentaries and the occasional science fiction flick. They're also the closest IMAX screen to PSU, so get in line now for Episode IX.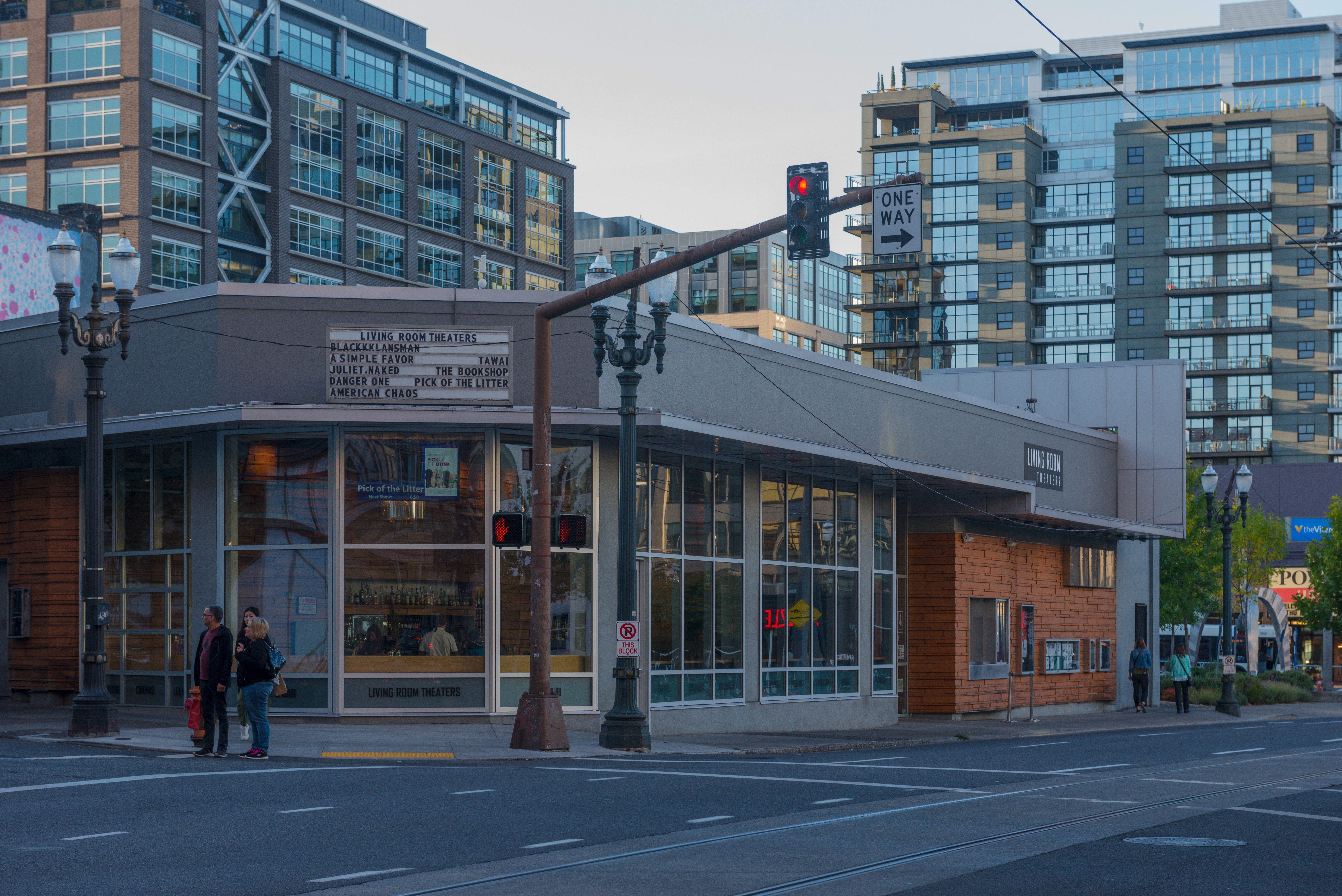 Living Room Theaters
A short streetcar ride in the other direction takes you to Living Room Theaters, right by Powell's and Sizzle Pie. The roster is mostly recent independent and foreign films, although it also shows some big name hits. Stay for the free live music every Friday and Saturday night.
Cinema 21
Primarily dealing in art house cinema, Cinema 21 is a smaller theater located in the ever-trendy Pearl District. The theater frequently shows smaller documentaries and films you can't find elsewhere, so if you're looking for something intellectual and challenging, this place is often your best bet. And if art house isn't your style, consider checking out one of their regular screenings of infamous trainwreck The Room.
Clinton Street Theater
Another old Portland landmark, the Clinton Street Theater, shows plenty of indie films and documentaries alongside regular showings of The Rocky Horror Picture Show and their Clinton Street Resistance series, in which classic movies are screened. The proceeds go to different charities each week. As one of the oldest continually running theater in the United States, the Clinton is a terrific place to watch a movie, grab a drink and give money to a good cause.
Hollywood Theatre
Built in 1926, the Hollywood is a gorgeous historical building, though much of it has been renovated over the years. Hollywood shows a wide variety of independent, art house and grindhouse pictures, with multiple different programs running each month to keep things interesting. Their Grindhouse Film Festival and Kung-Fu Theater nights are some of my personal favorites. If you love cheesy cinema as much as I do, Hollywood has you set—but don't write off their more serious fare, which often screens in glorious 70mm. Times and tickets can be found online. Be sure to stay up to date and learn about one-night events ahead of time: They tend to sell out fast.