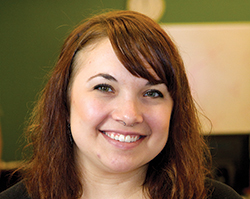 Welcome to a new year at Portland State! PSU has a vibrant student culture that is diverse and unique compared to any university anywhere in the world. As students we take pride in this environment and the opportunities provided to students here. One thing you will find here is that we take respect for individual rights and people's unique backgrounds very seriously.
PSU is more than a university; it is a community. The Associated Students of Portland State University (ASPSU, your student government) strongly encourages students to get involved in the campus community. There are several ways to do this: You can join one of the recreation clubs, which focus on outdoor activities like hiking, biking and swimming. You can also join one of PSU's student groups, which cover all kinds of activities ranging from political, social and environmental activism to organizations that represent identity groups.
Student publications provide another opportunity for students to get involved in the campus community. There are a variety of media outlets on campus, like the PSU Vanguard, which is a traditionally formatted student newspaper. The Rearguard offers a progressive left-wing take on the news both on and off campus. And The Portland Spectator offers a more conservative take on life on and off campus. KPSU is Portland State's college radio station, which plays a variety of music and talk shows 24 hours a day. PSUTV is Portland State's new television broadcasting student group, providing video coverage of events on campus. Pathos and The Portland Review are literary magazines that promote art, poetry, photography and short fiction.
ASPSU is always looking for students to get involved in improving the experience on campus. Your student government fights in Salem for lower tuition, increased funding for higher education and need-based aid. ASPSU and the
Oregon Student Association fought for, and successfully won, $10 million in additional need-based financial aid, as well as the passage of the Textbook Affordability Act.
These victories were possible due to extensive voter registration efforts by ASPSU, which resulted in the registration of over 3,200 students at PSU in 2012 and over 20,000 around Oregon. ASPSU is actively engaged in promoting student voting and civic engagement in the PSU community. Student government is always looking for volunteers and interns to help with the wide variety of services and representation that we offer. When students vote, students win—so get involved by coming to the ASPSU office in Smith Memorial Student Union, room 117. Be the change!
Again, welcome to PSU! 2012–13 will be a great year for us all!
Tiffany Dollar
ASPSU STUDENT BODY PRESIDENT